Treasure Moving Company is the leading Bethesda mover in Maryland.

Bethesda MD is one of Maryland's best cities. Located just northeast of Washington, DC in Montgomery County, Bethesda Maryland has a population of about 67,000 people and spans 4.6 square miles. The town was established in 1872 by Captain John O'Riley and his son-in-law William Taylor as "The Great Bethesda." They wanted to create not only the largest but also the most beautiful resort hotel that America had ever seen – so they named it "Paradise Park". Today, this vision lives on every day with its thriving downtown business district and residential neighborhoods where you'll find everything from historic homes to grand estates.
Are you looking for movers who will handle the hard work for you, look no further than Treasure Moving Company Bethesda Movers! Click here to get a free moving estimate.
We offer top-notch customer service, competitive rates, and we don't cut corners when it comes to making sure your items arrive safely. Check out our website today for more information on how we can help make this transition as smooth as possible!
Save Loads of Your Time with Packing Services That Movers in Bethesda, MD offer
As you move through the process of shifting, there are many things to consider such as insurance and security deposits. There's also a lot trying to be done in a short amount of time. This is where we come in! Treasure Moving Company Bethesda Movers can help you with the packing, loading, and unloading part of your move as well as unpacking at your new home or apartment.
Movers in Bethesda MD offer their packing services to help you save time and energy. We will pack your possessions with the utmost care using materials that we have on-site including pad wrap for delicate items. Once all of your belongings are packed up securely, our movers come by and load it into a vehicle where it is secured again before our drivers make the journey to your new residence.
Utilizing our services also saves you from having to worry about unpacking and setting up all of your belongings. We will have one of our local professional movers at your new home or apartment within 24 hours after we take delivery so that they can unload everything for you including all of the fragile, delicate items.
Local Movers in Bethesda MD
The goals of our local movers in Bethesda MD are to make your move as efficient and stress-free and smooth as possible. We do this by providing the best customer service in the industry. Whether it's a local or long-distance move, we can handle it all. Our crew of well-trained movers will take care of everything so you can focus on your new home. With our expertise in residential and commercial moves, we're consistently delivering a high-quality service with every customer interaction.
Our company is proud of our reputation for providing excellent customer service and competitive rates. Moving is a stressful time that takes a lot of planning, but we're here to help make it as easy as possible! We offer residential moving services in Bethesda MD including packing and unpacking, loading and unloading freight, full-service moving and storage options, piano movers, furniture assembly/disassembly, and more.
We're not just Bethesda MD movers – we are your partners in making the transition as easy and stress-free as possible! We take care with all aspects of our Bethesda moving service, from packing and loading to unloading them into the storage facility (no matter how big or small the load is). We are at your service to help with any requests you may have for us, and we'll be there every step of the way.
We take pride in our work – Treasure Moving Company is a family-owned business with years of experience that's dedicated to unparalleled customer service! Get in touch with our professional mover today for a free moving quote.
Our Moving Services Make Every Part of Relocation Easier.
At Treasure Moving Company, we believe that moving is an event, not just a process – which is why you'll be treated like family from start to finish! We come out to meet before the move to get an idea of your needs and wants. Next, we'll go through the process with you step by step before, during, and after your move so that there are no surprises for either party.
It's never been better to move with the team at our Bethesda Movers! If you are looking for a company that will take care of your belongings, be respectful in your new space, and keeps prices affordable with no hidden charges – then look no further than our estimators.
Call us today to find out more about our local and long-distance moving services and get a free estimate. Don't forget that you are only limited by your imagination and the constraints of time. We can pack, unpack, arrange furniture, or anything else which may need attention during a transition with care and professionalism. There is no such thing as too big or small for Bethesda Movers.
Packing Services Bethesda MD
We take care to pack your belongings in a way that will ensure they arrive safely at their destination without damage or loss, and we do so with as little stress on you as possible! We provide detailed packing lists for the more forgetful among us (even if you are still not sure what items to pack), and our experts will ensure that every item is securely packed before being loaded on the moving storage truck.
If an item cannot be safely packed or needs a more delicate touch, we can also help with those things as well! Let one of our guys know your specific concerns and we'll do our best to make it work.
We also offer full-service unpacking at your new location. Full service means that we will bring in all the items and unpack them, put furniture where you want it to go, assemble beds or cribs as needed, take out trash and recycling bins for you from wherever they were delivered (some companies charge extra for this), remove all the packing materials, and sweep or vacuum.
Take the Stress Out of Your Move with our PRO Bethesda MD movers
Our Movers in Bethesda MD, you can only trust with your most precious possessions. Our team of movers is trained to handle every aspect of the move from packing up and unpacking at a new location-even going so far as to repair furniture or other household items if needed. We have competitive rates on both hourly rates and daily rates for any move.
We provide all the supplies you need to ensure a smooth and safe relocation experience, including blankets for delicate items like dishes or glassware, shrink wrap (for furniture), bubble wrap, moving boxes that are labeled with each room of your house on them-and everything else you'll need throughout this process. Our PRO movers are also experienced in the process of moving antiques and delicate items. Our professional movers will take care of packing your fragile belongings so they don't get damaged or scratched during transport, no matter what their size!
We have been the best local moving companies in Bethesda for over the past few years! You can trust us with your most valuable possessions, and we guarantee you won't be disappointed in your moving experience.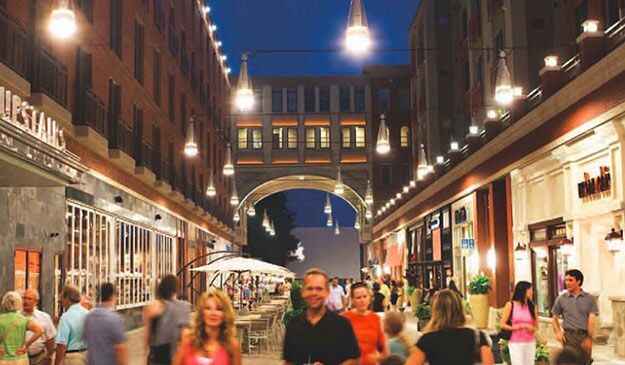 Providing our clients with the highest quality moving and storage services, Treasure Moving Company Bethesda MD strives to make moving a stress-free and effortless event. It is our goal to provide excellent and best-moving services to our customers so as to make moving, which can often be a stressful process, a pleasant and streamlined one.
The commitment we have to our customers is demonstrated by our courteous, friendly attitude toward our customers and our attention to detail as we move, consult and handle their items.
You can feel comfortable that you and your family will receive the highest quality moving services available and have them provided by people who want you to move forward safely and enjoy the process of loading, moving, and unloading your shipment.
Simply put, our customers come first. Here at Treasure Moving Company Bethesda MD your satisfaction really is our passion. Contact our office phone number today at 855-715-6683 for a free moving estimate. Visit our website for customer reviews and we highly recommend to rate us in order to improve our services in your next move.
Bethesda, MD moving company provides local and long distance moving services. Our team of moving experts are highly trained in the latest techniques and equipment to provide our customers with the best work possible. We offer an affordable, fast response time that is second to none. Want your property moved fast and professionally? Call for a free estimate today!
A full-service moving company is experienced in packing, storage, and shipping. Packing is an important part of the process that many other companies outsource – unknowingly risking your belongings in their care. When you trust a Full-Service Moving company to pack up your possessions for transit, they take time to wrap delicate items like lamps or china before loading them carefully onto shelves inside the truck for ultimate protection. They also disassemble furniture and secure it using high quality straps so that every item arrives at its destination in one piece.
Hiring a moving service instead of trying to do it yourself has many advantages. Unfortunately, the most obvious is that they're going to get it done faster. If you hire a moving company, they'll be able to come in and pack up your items quickly and effortlessly. There's also an advantage in not having to worry about driving a truck with your stuff on their own-hired truck is going to be insured and licensed by the DOT, so you don't have to worry about any potential accidents or damaged items during the move. Moving companies also offer very helpful packing services that should take some of the stress out of the move.
The costs of a full service move typically range depending on the size of your home and other factors. The moving company you hire will have a variety of services available to help make your relocation easier and more affordable. It is important, however, that you understand the details of each service before hiring a mover. Some factors that go into the total cost of your move include:
The number of boxes you need to move
The number of bedrooms you're moving
The number of flight of stairs, as well as the ease of access in your stairwells
The amount of heavy items you need to move including bulky things like pianos, wall-units, overstuffed couches and other heavy fragile items.
The distance you are moving.
Whether you elect to have the moving company do your packing
As you can see, there are many factors that go into the cost of a move which is why it's great to contact a moving company and get a detailed quote for your specific move taking into account these and other variables. You can
request a free moving quote online
.
The short answer is… Sometimes. One way to make moving services cost less is to donate some of your furniture to a thrift store or local charity. You can also save money by packing and moving your own items.
You can also prep before the move to make sure all of your furniture is already disassembled and your boxes are all located in a central, easy-to-access location for your movers to get right to work loading your shipment without any delay.
Moving Services Bethesda MD
Treasure Moving Company Bethesda
12140 Parklawn Dr
Rockville, MD 20852
(855) 715-6683
Bethesda moving services.
At Treasure Moving Company, our Bethesda MD moving services includes a consultation that will accurately take inventory of your belongings. Typically, this includes large furniture items and estimated number of boxes, and totes, however, as part of our regular estimating process we will also ask for other information such as the layout of your current and future home, potential moving dates and if additional services such as packing/unpacking, crating or storage will be required.
When it comes time to move around town, use the best local moving company. The teams at our moving company have been professionally trained to handle all types of local moving, from houses to apartments, high-rises, condos, and offices. The highest standard of care is utilized when handling your belongings and each piece is secured in place with all the necessary tools for the job to be done right.
Moving from one state to another? Across the country? Let's get you there! Our long-distance moving services at Treasure Moving Company can take the stress out of your next move. It is our top priority to make every long-distance move as smooth and efficient as possible.
As professionals in home moving, our teams have extended training in packing, ensuring your belongings are safe and secure throughout the entire process. Being prepared and packed on move day can help eliminate moving day stress. Regardless of whether you want to pack the entire house or just a few boxes, our professional packing teams can help.
When you are moving an entire building or a small office, time is money — we know you need to be as efficient as possible. We'll tailor a business moving schedule specially for you, including late-night and weekend moves, to ensure you are moved in with the least interruption possible. Business is what we do.
When it comes to moving, we know best how much a piano weighs and how bulky it is to move. Feel free to leave the piano relocation to us! When loading the piano onto our trucks, our movers will remove any legs, pedals, music stands, or any other components on the piano's exterior, ensuring that each piece is properly protected.
Bethesda Moving Company Reviews
Moving sucks, but this was the easiest part of the whole ordeal!
"Kyle and his crew were extremely efficient and professional. Upon arrival, they asked what furniture I had and was able to grab the necessary equipment to reduce the number of trips to and from the truck. I originally thought it would be a 2-man crew, but there were three guys! Kyle gave me a call half an hour before they arrived. They made an otherwise hectic day much smoother by showing up on time, wrapping and transporting items VERY quickly, and helping us setup furniture at our new apartment. I was really impressed with their service and turnaround time."
"We used them in March 2021 but I'm just getting around to posting my review. They are so efficient and didn't break a thing. They even moved our Peloton bike and that went great! They wrapped our furniture in blankets and our TVs were wrapped and padded and secured. You can't go wrong with Treasure Moving Company. I highly recommend them."
They made the whole experience quite enjoyable.
"Sutter and his crew unloaded a full trailer of stuff into our new home last month and overall did a fantastic job. They were very professional, took a lot of precautions to protect both the furniture and the new home, and communicated well throughout the entire morning. I really liked the team, they were fun and funny and actually made the whole experience quite enjoyable. We grabbed lunch together at the end. I would recommend these folks highly and wish I had them available in CA when things were packed, it would have saved me a lot of heartache."
Our move from Alexandria, VA to Baltimore, MD was amazing!
"Our move from Alexandria, VA to Baltimore, MD was amazing! The crew: Kyle, Carlos, Jemal and Lopez were efficient, respectful and had a great sense of humor despite the numerous downpours. Additionally, Kyle does a superb job of looking out for his team all while ensuring the logistics are running smoothly. We received two glowing recommendations about your service and are pleased to add our names your list of satisfied customers. Not certain we'll be moving again anytime soon, but if we do or know of someone, you'll be the first phone call!"
Professional, quick, efficient, and friendly.
"Really great moving service! They were professional, quick, efficient, and friendly. The quote process was straightforward, I made a reservation online. And there's no need to pay deposit which is good. Besides I got 5% off paying in cash. I will definitely use their service again!"
Smooth process, no hidden fees!
"They are awesome! We just did a moving from ARLINGTON to Southwest. They were super efficient and responsible. There are no hidden fees. What they quoted you is what they will charge. I got a quote from JK moving for $1,600 (which is unbelievable expensive). So glad I didn't choose them. The process is very smooth. I'm very happy with their service."