Treasure Moving Company is the leading Germantown mover in Maryland.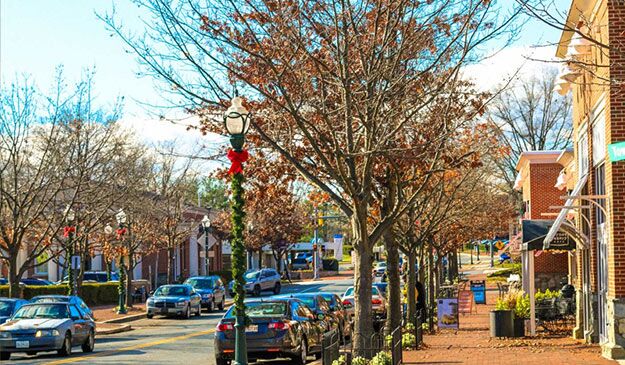 Germantown, Maryland is a great place to live. It has two major shopping malls and many restaurants for people of all tastes. There are plenty of things to do in the area, from golfing to horseback riding on the Appalachian Trail. You can also enjoy scenic views like the Monocacy River and Antietam Battlefield. Speaking of battlefields, if you're into that sort of thing Germantown is close by Gettysburg!
In addition to all of the fun things you can do in Germantown, it's also a great place for families. There are plenty of schools and libraries that offer programs like storytime or summer reading clubs! And if your kids need some extra help with their school work there is even an after-school tutoring program available at the library.
When you hire movers from Germantown, MD, it will be important to choose a company that is reliable and trustworthy. When you are in need of local moving services, there are many things that come into play: the cost of the move; how long it will take for your possessions to arrive at their destination; whether or not personal items may get damaged or lost along the way.
At Treasure Moving Company Germantown Movers we know how important these factors can be for our customers in Germantown as well as other nearby areas like Gaithersburg, Silver Spring, and Bethesda. That's why we go out of our way to provide all-inclusive pricing so you don't have an unpleasant surprise at checkout time. We also offer several different payment options, and we always have a dedicated customer service team available for any questions or concerns.
If you're in need of moving services from our company, please call us at 855-715-6683 to schedule your move! We highly recommend visiting the website to get more information about us before calling.
Contact One of the Leading movers in Germantown MD
Treasure Moving Company Germantown movers are experienced, qualified, and insured professionals who help people with their household relocation needs. Whether you're moving across town or across the country, our crew of professional movers will provide you a service tailored to your individual requirements that's efficient, cost-effective, and professional – all at once! With years of experience in the industry, our helpful movers will make sure everything is as easy and stress-free as possible with your local or long-distance moving!
Our company is trusted by many, with their 5-star customer ratings and testimonials to prove it! With so much experience under their belts in both residential and commercial moving, a team of well-trained professionals will be there every step of the way. Moving doesn't have to feel like a chore, and our movers are here to make it as smooth of a process for you.
All our services come with a 100% satisfaction guarantee! So what are you waiting for? Contact us now to find out more on why we are the leading movers in Germantown and get your free quote today!
Storage Facility in Germantown, MD
The Storage Facility in Germantown, Maryland is a great place to store anything you need out of the way. If you're looking for extra space or just want your things to be stored securely until they are needed again, this storage facility has it all! There's even an option for climate-controlled units if you live in an area that gets too hot or cold during certain months.
This storage facility has a variety of different sizes of units available and they come with an affordable price tag for any budget. It will provide you the perfect space to store your things, whether it's just one week or up to twelve months!
There are so many reasons why this storage facility is the best place to store your things, so for more information on our facility or to see if it's a good fit for you, just contact them.
Affordable and Professional Germantown Movers!
We are the Germantown movers you need! We offer affordable rates, flexible scheduling, and professional moving and storage services. Our friendly team has a variety of experiences in residential and commercial moves. You will be pleasantly surprised with our level of service as we take care of all your needs from start to finish. Whatever your move may be, let us help you. We do it all – packing, moving, loading, and unloading! We also specialize in residential moves as well as commercial moves for small or large businesses.
We can provide you with all the packing supplies you will need to make your move as easy as possible. We take care of the hard work so you have peace of mind and can focus on what really matters – your family! Our movers are skilled and experienced with our team placing emphasis on safety first. No matter how big or small your move is, we have flexible rates to fit every budget. Don't hesitate to contact us today!
Long Distance Germantown Movers
Moving from Germantown to a new city or state can be expensive and difficult, but our long-distance movers in Germantown will make the process as easy for you as possible. If your work has relocated you away from home and this is making it hard on you and your family, hiring professionals at Treasure Movers in Maryland could be just what you need.
We offer a variety of services at an affordable rate, including packing and unpacking; transfer your stuff and belongings on the truck or container; delivering them at their destination – even if it's across the country! We also provide free estimates for projects so that there are no surprises when you get to checkout time. You can trust our team with any type of move, whether you're looking for a little help or an all-inclusive service.
Don't make the mistake of thinking that picking up boxes at your local retailer is enough to get through a long-distance relocation – it's not! The professionals from Packing Professionals Movers will come in and pack everything for you so that when they deliver it to your new home, it will be ready for you and waiting. No more worrying about how you're going to get everything from point A to B!
If you need a mover in Germantown or elsewhere, we are the company you've been looking for. Call us today at 855-715-6683 so that we can get started on your relocation.
Get matched with top Moving Companies in Germantown, MD
Treasure moving is a top Germantown Moving Company that you can rely on. We'll deliver expert movers who know how to pack up your furniture and belongings, wrap them carefully for the move and get everything delivered safely and soundly to its destination–be it a home, office, or commercial property. Our moving services include full-service moves, self-service, and storage units.
We know that your time is valuable–that's why our movers will arrive at your old house or office on the day of the move well prepared with all necessary tools and supplies for a successful relocation process. We want you to have an enjoyable experience while we take care of all the heavy lifting for you.
We have been providing experienced Movers and moving services in Germantown, MD for over several years. We are recognized as one of the top Moving Companies because we will go above and beyond to provide you with a smooth transition from your old house or office to your new one, at a price you'll love.
The best movers in Germantown are waiting for you! Get matched with top local movers today and get a quote.
Providing our clients with the highest quality moving services, Treasure Moving Company Germantown strives to make moving a stress-free and effortless event. It is our goal to provide excellent and individualized moving services to our customers so as to make moving, which can often be a stressful process, a pleasant and streamlined one.
The commitment we have to our customers is demonstrated by our courteous, friendly attitude toward our customers and our attention to detail as we move, consult and handle their items.
You can feel comfortable that you and your family will receive the highest quality moving services available and have them provided by people who want you to move forward safely and enjoy the process of loading, moving, and unloading your shipment.
Simply put, our customers come first. Here at Treasure Moving Company Germantown your satisfaction really is our passion. Contact us at our business phone number today at 855-715-6683 and visit our website for online client reviews.
The Best Germantown Mover
Germantown moving services.
At Treasure Moving Company, our Germantown moving services includes a consultation that will accurately take inventory of your belongings. Typically, this includes large furniture items and estimated number of boxes, and totes, however, as part of our regular estimating process we will also ask for other information such as the layout of your current and future home, potential moving dates and if additional services such as packing/unpacking, crating or storage will be required.
When it comes time to move around town, use the best local moving company. The teams at our moving company have been professionally trained to handle all types of local moving, from houses to apartments, high-rises, condos, and offices. The highest standard of care is utilized when handling your belongings and each piece is secured in place with all the necessary tools for the job to be done right.
Moving from one state to another? Across the country? Let's get you there! Our long-distance moving services at Treasure Moving Company can take the stress out of your next move. It is our top priority to make every long-distance move as smooth and efficient as possible.
As professionals in home moving, our teams have extended training in packing, ensuring your belongings are safe and secure throughout the entire process. Being prepared and packed on move day can help eliminate moving day stress. Regardless of whether you want to pack the entire house or just a few boxes, our professional packing teams can help.
When you are moving an entire building or a small office, time is money — we know you need to be as efficient as possible. We'll tailor a business moving schedule specially for you, including late-night and weekend moves, to ensure you are moved in with the least interruption possible. Business is what we do.
When it comes to moving, we know best how much a piano weighs and how bulky it is to move. Feel free to leave the piano relocation to us! When loading the piano onto our trucks, our movers will remove any legs, pedals, music stands, or any other components on the piano's exterior, ensuring that each piece is properly protected.
Ale House Circle
,
Allspice Drive
,
Berryville Rd & Poplar Hill Rd
,
Black Rock
,
Brandermill
,
Brookmead
,
Cedar Creek Estates
,
Cedar Landing Lane
,
Century Row
,
Cloverleaf Center Drive
,
Courts of Clarksburg
,
Cross Ridge Drive
,
Germantown Estates
,
Eton Manor
,
Farmingdale Estates
,
Fountain Hills
,
Fox Chapel
,
Greenridge & Summerfield
,
Gunners Branch
,
Haddonfield
,
Hickory Tree Way
,
Kingsview Ridge
,
Harvest Glen
,
Manchester Farms
,
Clopper
,
Meadow Creek
,
Milestone
,
Neelsville Church
,
Neelsville Estates
,
Oak Mill
,
Richter Farm
,
Seneca Creek
,
Seneca Meadows
,
Seneca Park
,
Waring Station Road
,
Waring Station Park
,
Waters Landing
,
Watkins Meadow
,
Watkins Overlook
,
Wexford
,
Wisteria Dr
Germantown Moving Company Reviews
Moving sucks, but this was the easiest part of the whole ordeal!
"Kyle and his crew were extremely efficient and professional. Upon arrival, they asked what furniture I had and was able to grab the necessary equipment to reduce the number of trips to and from the truck. I originally thought it would be a 2-man crew, but there were three guys! Kyle gave me a call half an hour before they arrived. They made an otherwise hectic day much smoother by showing up on time, wrapping and transporting items VERY quickly, and helping us setup furniture at our new apartment. I was really impressed with their service and turnaround time."
"We used them in March 2021 but I'm just getting around to posting my review. They are so efficient and didn't break a thing. They even moved our Peloton bike and that went great! They wrapped our furniture in blankets and our TVs were wrapped and padded and secured. You can't go wrong with Treasure Moving Company. I highly recommend them."
They made the whole experience quite enjoyable.
"Sutter and his crew unloaded a full trailer of stuff into our new home last month and overall did a fantastic job. They were very professional, took a lot of precautions to protect both the furniture and the new home, and communicated well throughout the entire morning. I really liked the team, they were fun and funny and actually made the whole experience quite enjoyable. We grabbed lunch together at the end. I would recommend these folks highly and wish I had them available in CA when things were packed, it would have saved me a lot of heartache."
Our move from Alexandria, VA to Baltimore, MD was amazing!
"Our move from Alexandria, VA to Baltimore, MD was amazing! The crew: Kyle, Carlos, Jemal and Lopez were efficient, respectful and had a great sense of humor despite the numerous downpours. Additionally, Kyle does a superb job of looking out for his team all while ensuring the logistics are running smoothly. We received two glowing recommendations about your service and are pleased to add our names your list of satisfied customers. Not certain we'll be moving again anytime soon, but if we do or know of someone, you'll be the first phone call!"
Professional, quick, efficient, and friendly.
"Really great moving service! They were professional, quick, efficient, and friendly. The quote process was straightforward, I made a reservation online. And there's no need to pay deposit which is good. Besides I got 5% off paying in cash. I will definitely use their service again!"
Smooth process, no hidden fees!
"They are awesome! We just did a moving from ARLINGTON to Southwest. They were super efficient and responsible. There are no hidden fees. What they quoted you is what they will charge. I got a quote from JK moving for $1,600 (which is unbelievable expensive). So glad I didn't choose them. The process is very smooth. I'm very happy with their service."