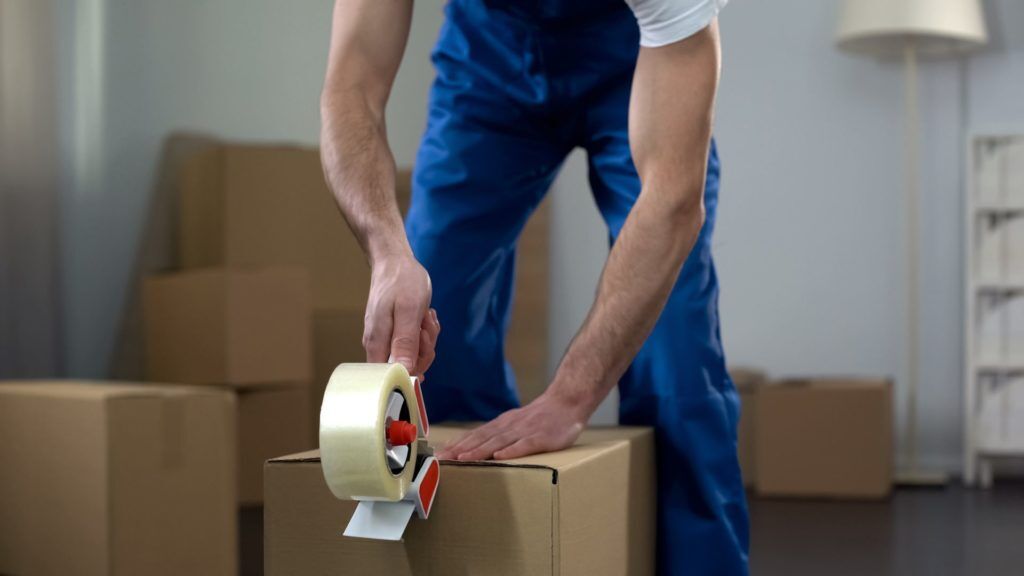 We Move Offices in Maryland, DC & Virginia
Commercial moving is nothing like moving a home. Office moves require a lot more planning in order to limit disruptions to normal business operations. At Treasure Moving Company, we understand our responsibility to ensure a streamlined commercial move. Request a free quote today from Treasure Moving Company. We guarantee proper office move planning to make sure your next office move is a smooth, stress-free experience.
We're Your Office Moving Partner
Whether you are operating a small office or a large-scale organization, relocating a business is more complex and requires professionalism and commercial moving experience.
With an established mover like Treasure Moving Company, move your business confidently knowing it will be handled professionally and with great care. Our office movers are the last piece you need to get it all done.
Office Movers And Commercial Moving Services
Every industry has a different move. Different buildings have different features that need to be taken care of when moving modern office equipment and supplies into new locations. These differences can include everything from the power sources for computers, phones, copy machines, and other heavy-duty plug-ins needed for large offices with more than one floor or location. We also provide packing services at affordable rates, so you can rest assured all of your belongings will be safely packed and moved without incident.
Our company provides services for every type of office move including small offices, large companies with dozens or hundreds of employees spread over multiple locations, high-rise buildings, and anywhere in between. Our commercial movers help businesses relocate quickly while minimizing the risk of downtime and ensuring no lost data or files.
Our professional commercial movers can handle all of the details so you don't have to worry about anything except getting back to work, whether it's setting up computers at the new office or moving back to your old location after you close up shop. We can also help with the final de-installation of office equipment and supplies, ensuring that you won't have to spend countless hours trying to figure out how all the pieces go together when it's time for you or one of your employees to finally get around to setting everything back up at their desks.
Office Furniture Assembly And Installation Services
Our professional movers are capable of handling a variety of different office furniture including desks, chairs, filing cabinets, and more. We also offer several assembly services that can help you get the most out of your new office space by installing shelves or cubicles to maximize efficiency. We are available for last-minute moves as well as long-term solutions for any office space. We offer full-service packing and relocation to make sure you get the most out of your furniture investment.
Our crew can also provide assistance with moving heavy objects like safes or refrigerators in addition to filing cabinets or other bulky items that might not typically be included in regular moves. Our movers are trained professionals who can handle even the most difficult of tasks, no matter how big their workload may get at any given time. In addition to our office furniture services we also offer a full range of moving and packing solutions for any other type or size of move, you may have, from residential moves to large-scale business relocations.
We ensure that everything is packed properly and stored securely until it can be transported to the new location. Our movers are trained professionals who adhere to strict safety and quality standards and who strive to provide an efficient and cost-effective service.