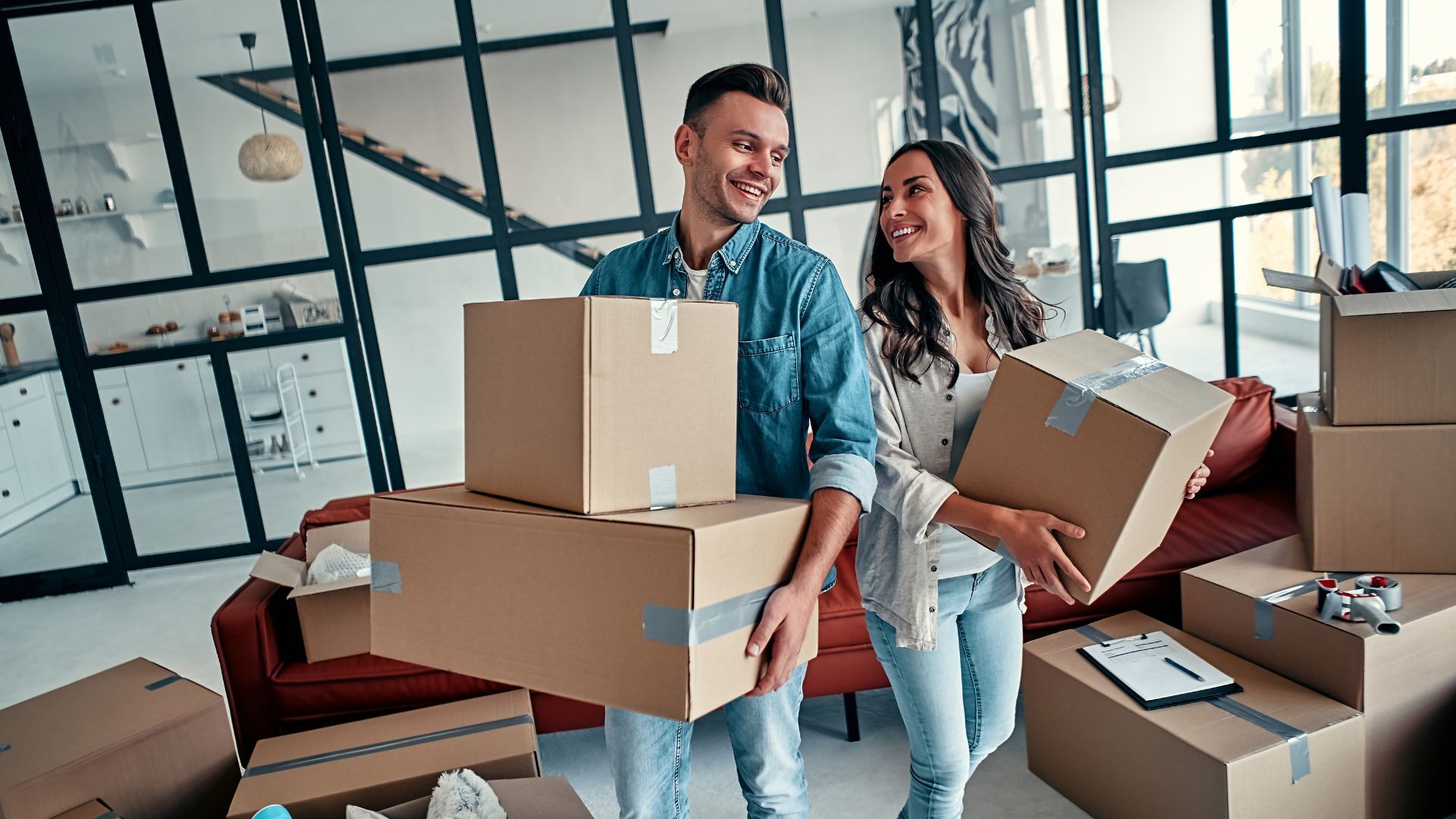 The best way to prepare for a big move is by making small moves. The smaller jobs, like unpacking boxes and organizing drawers, can be done in less time than you might think. And the more of these little tasks that are accomplished and completed, the less daunting it will feel when it comes time to tackle larger projects or load up personal stuff in your car for an extended road trip.
Do you want to make a move and don't know how? Maybe you're thinking of moving to a new office or simply rearranging your furniture. Whatever the case may be, Treasure Moving Company has small moving jobs for you! We will do all the heavy lifting so that you can get back to work quickly and efficiently. Call us at 855-715-6683 and get a free quote. You can also check our online website for customer ratings and reviews.
Small job moving is a specialty at Treasure Moving, which means you can look forward to your move being handled by our best movers! We are fully capable of handling all types of commercial moves whether it is a large or small move!
Movers, like many other professionals such as plumbers or electricians, need to be able to work on their own without supervision in order to get a job done properly. When you hire us for your commercial move, we provide workers that are trained for many different tasks.
Our professional movers take pride in the seamless transition of your business to its new location, working with you every step of the way. As professional movers, we will be there on time and ready for anything that comes our way. We are fully licensed and insured so if things go awry or something gets damaged during the move, you have nothing to worry about.
In order for a commercial moving business to be considered trustworthy and responsible, it is important that they are fully insured. This insurance covers any damage or loss that may occur during the moving process as well as injuries to employees or other individuals who could get hurt on your property while we're there working.
This means that if you hire Treasure Moving, your company will be fully protected during long-distance or local moves. Your employees can work with our movers without worrying about legal issues or any lawsuits from an accident occurring on your property.
Moving appliances is a delicate process that requires specialized training and equipment. Whether it is a small refrigerator or a large walk-in freezer, our appliance movers have extensive experience in moving appliances of all types so you don't have to worry about your valuable assets breaking down during the move.
Our commercial movers will move your equipment with care, just as if it were their own. Appliance moving is a specialty at Treasure Moving and requires the best of our team to get the job done right! We know how important these items are for your business operations so we take them very seriously. Whether you need us to pack up your appliances or you would like to pack them yourselves, we can solve all your appliance moving needs.
For any commercial move in the Maryland area, contact Treasure Moving Company and get a free estimate! We have been a preferred business mover for years and our extensive moving experience is evident in how professional every move with us goes. Our local and long-distance movers are trained extensively on how to handle small businesses and large-scale operations with equal care to ensure that every move goes smoothly.
Treasure Moving Company - Movers By The Hour
When it comes to moving your belongings, you will need to make sure that all of your items are carefully packed and moved from one location to the next. Our team is committed to ensuring that every item is secure with no damages or loss of time during the moving day.
We provide our customers with an hourly service which means you will only have to pay for the time that it takes our team members to pack up all of your belongings and load them into a truck. Once everything has safely arrived at its new location, we can unload your items so they are placed inside your home exactly where you need them. After this, we can bring in any other items that you need and place them in their pre-assigned rooms.
We provide a full range of moving services which means we can take care of everything for you. Our team members are all fully trained as well as insured, so you will be able to rest easy knowing your belongings are safe with our movers.
Moving Truck Loading and Unloading
Our professional moving truck team knows how to safely load and unload your belongings. We are dedicated both before the entire move starts, as well as during our time with you until everything has been moved in or out of a house that is being relocated.
Our company utilizes only top-of-the-line moving trucks for all jobs big or small. You can be sure that your belongings are in safe hands, with each truck being equipped to safely transport the most precious of items.
We offer comprehensive services for both local and long-distance moving throughout Maryland, Washington D.C., and Virginia. Our business has been providing professional home relocation services over the past few years. We know how overwhelming a move can be so we put together checklists and packing supplies to make things easier for you.
We offer a wide variety of moving services at an affordable price, including packing and unpacking assistance, furniture disassembly and assembly upon delivery, loading or unloading large furniture pieces such as pianos, pool tables, etc. We also specialize in commercial moves across the country, the city, or the state, including the disassembly and reassembling of office furniture if needed.
We understand that moving is a stressful process and we do our best to make it as smooth and stress-free for you. We go out of our way to provide clear communication throughout each step in your move so there are no surprises along the way. Our moving company will always do our best to accommodate your needs and make sure you are completely satisfied with the results of your move.
Each of the moving companies is a little different, and there are many factors that customers need to consider before hiring any mover. Treasure Moving Company is one of the most trusted names in Maryland when it comes to providing long-distance or local moving service at reasonable rates.
We offer prompt pick-up from your home or business free of charge with no obligation by scheduling an on-site estimate with one of their professional movers. Our fleet is composed of all well-maintained trucks that are clean, safe, and insured. We also offer free storage for items that can't be moved immediately so you don't have to worry about renting a self-storage unit at the last minute when your new home isn't ready yet.
Our Treasure movers have helped thousands of people move and it is no wonder we are one of the most trusted names when it comes to relocation services! If you need movers that can get the job done right, then our Movers should be your first choice. Our strong reputation proves their ability to get the job done right!
RELATED: Single Item Moves