Moving to a new city can be an exciting but overwhelming experience. There's much to learn and things you should know before you move to a new city, from finding the right neighborhood to navigating public transportation. If you're getting your feet wet in your new city, these ten essential tips will help make the transition smoother.
You want to start on the right foot in your new home, so it's essential to take some time to explore and get familiar with the area. Try different neighborhoods or areas of town and get a feel for what kind of lifestyle would suit you best. Take advantage of local attractions like parks, libraries, and community centers; they'll allow you to meet people and learn more about the city.
Finally, remember that adjusting takes time! Please feel free to become a local expert immediately; settling in may take months or years. However, with patience, an open mind, and a little research, you'll be able to find your place in your new city in no time.
Explore The City
Moving to a new city can be an exciting and rewarding experience. There's so much to see and do and many people to meet! Newcomers need to take time out of their busy lives to get to know their new home. Here are some tips for adjusting to life in a new city by getting out there and exploring.
One way to explore your new city is by visiting its neighborhoods. This is a great way to learn more about the area and meet locals who can give you an insider's perspective on the culture. You could also look up local events or activities that interest you and attend them as another way of getting out and about in your new city.
Another great way to get familiar with your city is by trying out different restaurants. Eating at different places gives you a good sense of the local flavors, plus it's often the best way to meet other people who live there. Even if you don't feel like going out, ordering takeout from a local spot is always an option – make sure you tip well!
Exploring your new city doesn't have to be intimidating or overwhelming – it can be fun, educational, and fulfilling! Whether taking a walking tour, attending events or tasting different foods around town, newcomers can adjust quickly and feel more at home in their new environment.
Connect With The Locals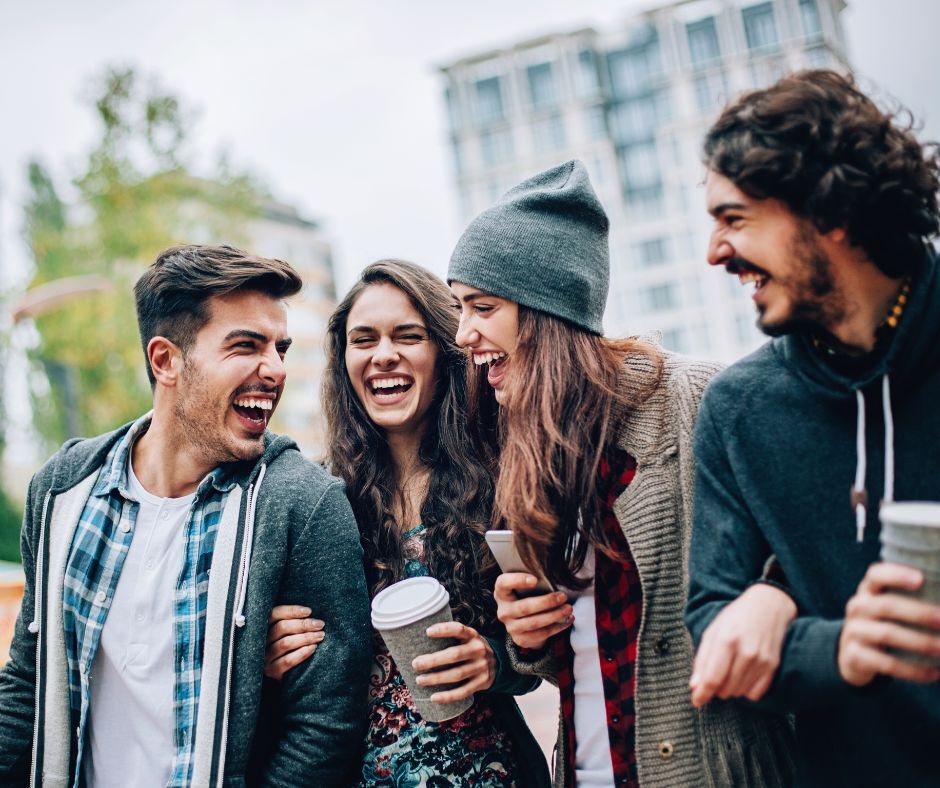 Moving to a new city can be daunting, but connecting with the locals is essential to embracing your new home. The local people are an invaluable resource when it comes to finding out about the best places to eat, the hidden gems of the city, and what's going on around town. In addition, building relationships with your neighbors is essential because they might become lifelong friends!
There are lots of ways you can meet people in your new city. One way is to join clubs or organizations that offer activities you're interested in – from sports teams and book clubs to volunteering opportunities and language classes. These organizations allow you to connect with like-minded individuals who share your interests.
You could also attend local events like festivals or concerts, where you'll have a chance to connect with many different kinds of people from all walks of life. Remember online communities, too; plenty of online groups are dedicated to connecting locals and newcomers alike.
No matter how you meet people in your new city, remember that it takes time and effort – but it will be worth it in the end! So don't be afraid to reach out and start building relationships; before long, you'll feel right at home in your new surroundings!
Establish A Support System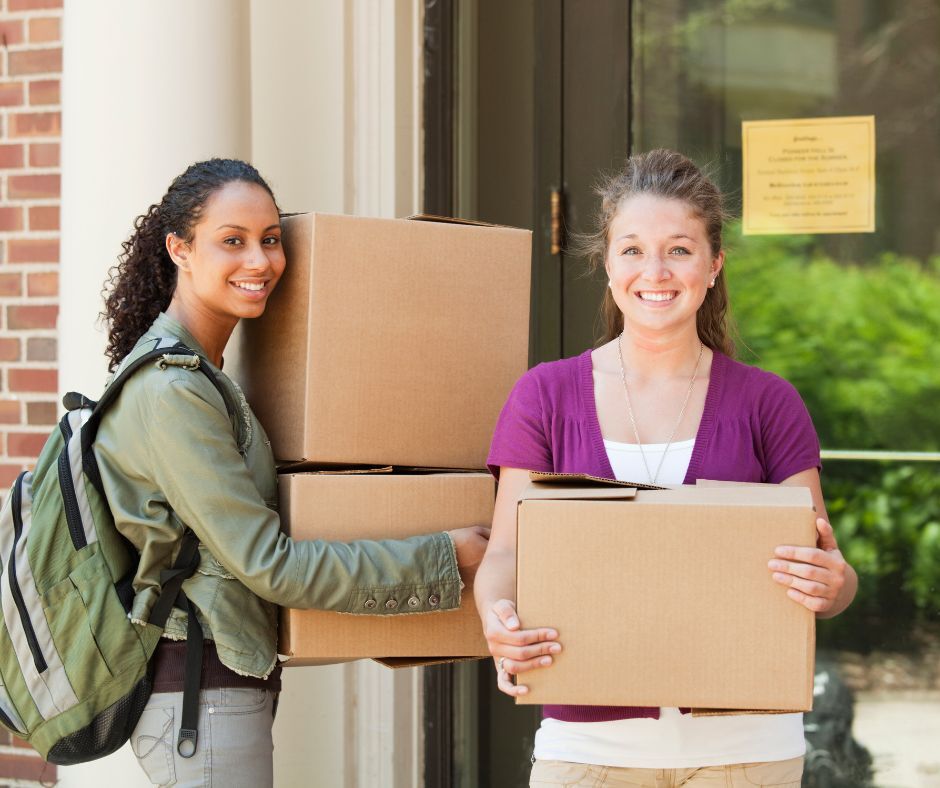 Setting up a support system is essential when adjusting to a new city. It's easy to feel overwhelmed and lost in an unfamiliar place, so having people you can rely on for advice or a listening ear can make a huge difference. Plus, it's the best way to get to know your new city even better!
The primary step when establishing a solid support network is to reach out to family and friends back home. It's essential to stay connected with them, especially during this transition period. They can offer valuable advice and help keep you from feeling too isolated in your new environment. Consider setting up weekly phone calls or video chats so you stay together over time.
Another great way of building your support system is by getting involved with local organizations or meetups related to something you're passionate about. This is an excellent way of meeting like-minded people who may have more experience living in the area and can provide valuable tips on places to explore or where to find specific resources. Many cities also have online communities full of locals who are always willing to lend a helping hand if you ever need it.
No matter what kind of support system you decide to build, it's essential that you remain open-minded throughout the process. Feel free to reach out and take advantage of all the resources available; after all, you'll be surprised at how much they can help ease the transition into your new home!
Prioritize Security
Security is paramount when adjusting to life in a new city. With it, the transition can be more accessible and manageable. However, several steps should be taken to ensure safety while exploring your new home.
Become familiar with the local laws and regulations. Knowing what is expected of you and what you can expect from your new city will help you feel more secure in your surroundings. It's also essential to research any relevant safety information about the area, such as whether crime rates are higher in certain neighborhoods or if there are any specific security risks that residents should be aware of.
Stay up-to-date on current events in the city. Being informed about local news can provide insight into potential security risks or areas to avoid. Additionally, getting involved in the community by attending local events or joining groups dedicated to safety initiatives is an effective way to stay informed and connected with other citizens who share similar concerns and interests as yours.
Finally, take advantage of available resources. Whether it's a mobile app for tracking crime or a website dedicated to reporting suspicious activity, staying connected with public safety services can help ensure you're always prepared in an emergency. Additionally, signing up for alerts from law enforcement agencies may give you peace of mind knowing they're watching for potential dangers in your area.
During this transition period, prioritizing security while settling into a new city is essential for feeling safe and secure. With the suitable measures taken ahead of time, living in a new place can be an exciting adventure rather than a stressful experience!
Research Local Laws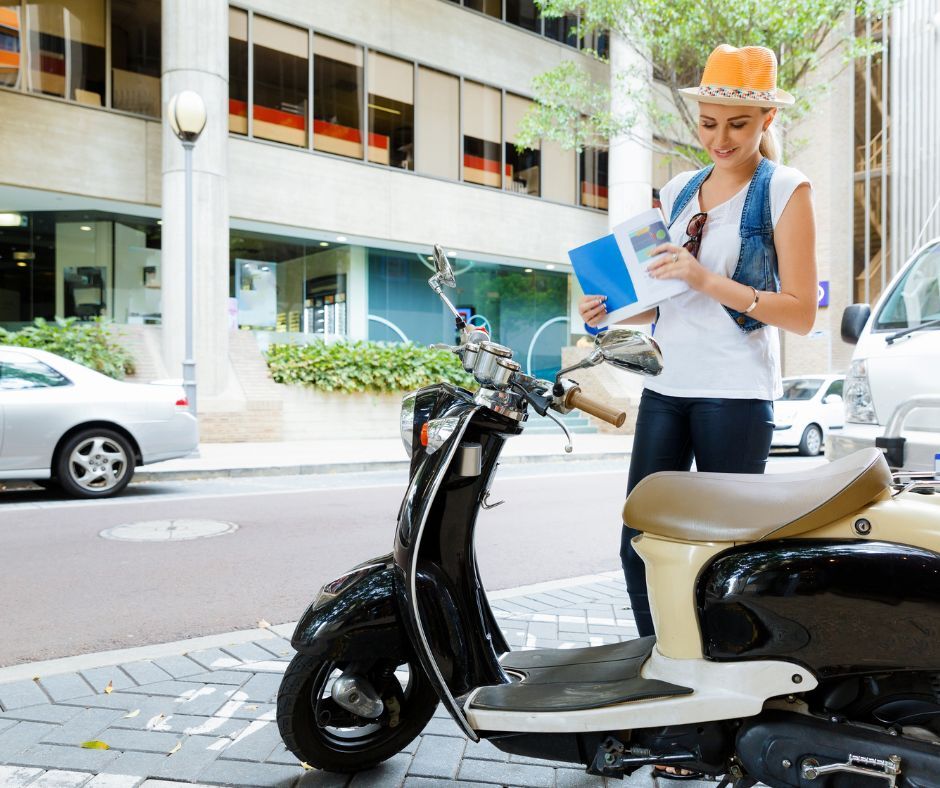 When moving to a new city, it is important to research local laws. Knowing and understanding the laws of the place you are living in will help you feel safe and secure. This includes studying your rights as a resident, what activities are allowed or prohibited, and even how to register any vehicles you may have. Additionally, knowing the local laws can help protect you from legal issues while living in a new city.
It is also helpful to become familiar with the court system of your new city. Understanding the court system can be beneficial if a dispute or issue needs to be addressed legally. Additionally, it may be helpful to research local resources available for those affected by specific laws or court decisions. This information can be used as a reference for any legal situations during your stay in the new city.
Overall, researching local laws when adjusting to life in a new city is essential in becoming comfortable and informed about your surroundings. It helps ensure personal safety and security and guides if any legal issues arise. In addition, this step allows you to gain confidence while settling into your new home.
Familiarize Yourself With The Culture
Adjusting to life in a new city is a challenging feat. Many people are overwhelmed by the sheer number of things they have to learn, from local laws to the culture. One of the best ways to make the transition smoother is to familiarize yourself with the culture.
Research cultural norms online, such as appropriate dress codes or expected behaviour in certain situations. You can also learn about different cultural events or festivals that may happen soon. This will give you an idea of what to expect and help you feel more connected with your new home.
Another great way to become more involved in the culture is to join a local group or organization. This could be anything from a club for music lovers to a community center for people of all backgrounds and ages. By joining one of these groups, you'll better understand the culture while meeting new friends and making connections within your community.
Having insight into your new city's culture will help you adjust quickly and can be a great source of joy and entertainment as you explore your new home!
Set Up Essential Services
Moving to a new city can be an exciting but overwhelming experience. So as you settle into your new home, getting the essential services in order is vital. This seventh tip for adjusting to life in a new city will help ensure you have everything you need for a smooth transition.
The most important of these services is setting up utilities like electricity, water, and gas supply. Consider getting Internet access and cable installed in your home. Depending on your living area, you may also need to set up phone or waste disposal services.
It is vital to research the local suppliers and providers in your area before signing up for any service, as this will help ensure you get the best rate and quality of service. You should also know what kind of deposits or contracts are required for these services to avoid unpleasant surprises.
No matter where you live now, having all your essential services set up can make a huge difference in how comfortable and settled you feel. Researching and organizing everything will ensure your transition from day one is as smooth as possible!
Look For Affordable Accommodations
Finding affordable accommodations is integral to adjusting to life in a new city. However, rent prices can vary greatly, so it's essential to do your research before settling down. It's also a good idea to find out what amenities are included in the price and if there are hidden costs, like parking fees or utility bills.
Look at websites like Craigslist or Zillow for listings related to your budget and lifestyle needs. If you're overwhelmed by the sheer number of choices, ask friends and family for recommendations or consider using a real estate agent to help you narrow the list. Additionally, some cities may offer public housing options that may be more affordable than private rentals.
When you find the perfect city to move to, it's best to find a reliable moving company to help you move your belongings safely and efficiently while enjoying your new life in the new city.
Register With The Local Government
Registering with the local government is crucial when moving to a new city. Doing so will ensure you can legally stay in the city and take advantage of its many services. It's also a great way to become familiar with the area and learn more about the various laws and regulations that apply to you.
The registration process can vary between cities but usually requires bringing your identification documents, such as a passport or driver's license, to a designated office. You'll also need proof of address – this could be a bill receipt or even a lease agreement if you've already secured housing. Once these documents have been submitted, you may have to wait a few days or weeks for your registration to be complete.
Luckily, plenty of resources are available to help guide you through the process. You can contact your local government directly for information on how to register or find out if any particular forms are required for your situation. Additionally, websites like Ex-pat Info Desk can provide helpful advice from other ex-pats in the same position as you who know the ins and outs of registering with their local governments.
No matter where you're coming from, it's important to remember that registering with the local government should be one of your top priorities when adjusting to life in a new city. Taking care of this immediately will give you peace of mind and help ensure your move goes as smoothly as possible!
Consider Local Transportation Options
As you adjust to life in a new city, it's essential to consider local transportation options. This will help you get around town quickly and easily. That way, you can stay home to run errands or visit friends.
Public transportation can be an excellent alternative to driving your car or hailing a cab. Many cities offer bus and rail services that are convenient, affordable, and relatively easy to use. Researching the public transit system in your new city ahead of time will save you a lot of hassle.
Other options are also available if you want to rely on something other than public transportation for everyday trips. For example, bike-sharing programs are becoming increasingly popular in many cities, allowing users to rent bikes for short periods. Or you could look into car-sharing services, enabling members to book vehicles hourly so they have access when needed without worrying about long-term parking or storage costs.
These transportation alternatives can make life much easier as you adjust to city living. With just a little bit of research, you'll be able to find the best option that fits your needs and budget – helping you get where you need to go with ease!
Frequently Asked Questions
What Are The Best Ways To Find Affordable Housing In The New City?
Ensuring a comfortable living place is integral to adjusting to a new city. However, finding affordable housing can be tricky, so it's helpful to research and find the best ways to locate it.
One way to find affordable housing is through online rental listing sites such as Zillow, Trulia, and HotPads. These websites allow you to search for properties based on criteria such as location, price range, and the number of bedrooms. You can filter the results by amenities like air conditioning or laundry facilities. Additionally, these websites often provide information about the neighbourhood and local schools.
Another option is to look at local newspapers and community notices for rental listings. This could involve visiting public bulletin boards or checking classified ads in print and online publications. Consider networking with people who already live in the area or joining ex-pat groups on social media platforms like Facebook and Twitter. Through conversations with locals or other ex-pats living there longer than you have, you may uncover valuable tips on finding cheaper rentals that should be listed on official websites or newspaper columns.
No matter what route you take in your search for affordable housing, you must do your due diligence and ensure that any property meets all safety requirements before signing any documents. Also, make sure that you read through contracts carefully before signing them so that there are no surprises later on down the line.
Are There Any Discounts Or Incentives For New Residents?
Knowing what discounts and incentives may be available for new residents is essential. These programs help make the transition more manageable and allow you to save money on living expenses that may otherwise add up quickly.
It's worth researching whether local government or community programs offer discounts or incentives for new residents. For example, tax credits or other benefits may be available for recently moved people, depending on the city and state. Additionally, some businesses may offer special deals for new arrivals, such as discounted gym memberships or reduced costs on services like internet and cable TV.
It's also beneficial to check out social media pages and websites specific to your new city. Many larger towns have forums dedicated to helping newcomers adjust to their surroundings. There might even be groups specifically designed for networking with locals who could provide tips about deals and specials only open to area residents.
No matter where you are moving, it's always helpful to research ahead of time to take advantage of all the resources available in your new city. In addition, knowing what discounts and incentives are out there will make it easier – financially and emotionally – when settling into a new place.
Are There Any Special Resources Available For Foreign Nationals?
Moving to a new city can be intimidating, especially if you're a foreign national. It's hard enough to adjust to life in a different part of the world, let alone figure out where to begin. Fortunately, there are unique resources available that can help ease your transition.
One excellent resource for foreign nationals is online networks and forums dedicated to helping newcomers transition. You can connect with fellow ex-pats or people who have lived in the city for many years and get advice about things like finding an apartment or job, learning the language, and understanding local customs. It's also a great way to make friends and find support during adjustment.
Another helpful resource is government-sponsored programs designed specifically for newcomers from other countries. These programs usually provide free or discounted services such as language classes, professional development workshops, career counselling, and even immigration assistance. By taking advantage of these programs, you can quickly get up to speed on all aspects of life in your new home city.
No matter what resources you choose to utilize when adjusting to your new city, it's important to remember that it takes time to transition successfully. Don't be afraid or ashamed to ask for help. There are plenty of people and organizations available who are willing and able to lend a hand during this exciting but often overwhelming process!
What Are The Job Opportunities Available In The New City?
Finding a job in a new city can be intimidating, but plenty of options are available to those willing to put in the effort. To start, it's essential to research the job market, as different cities and regions may have more or fewer opportunities depending on their industries. Then, after researching what's available, it's time to start looking for openings and filling out applications.
Networking can also be a great way to find open positions. Connecting with locals in the area or attending professional events is a great way to learn about potential job openings and opportunities. Social media can also be a tool for discovering job listings and making connections. LinkedIn is beneficial for this purpose, as it allows users to find local contacts and join industry-specific groups for potential leads.
Additionally, exploring websites such as Indeed or Glassdoor can help narrow the search by providing access to thousands of job postings across all industries. Finally, it's important to remember that although finding a job in a new city can take time and effort, many resources can assist. With patience, persistence and creative thinking, you'll find your dream job soon enough!
Are There Any Organizations Or Clubs That Cater To New Residents?
It would help if you familiarized yourself with the local culture and customs. One way to make the transition easier is to join organizations or clubs designed for newcomers. These groups provide an excellent opportunity to meet people adjusting to their new homes and share experiences.
Whether your interests lie in sports and fitness, hobbies, social justice advocacy, or anything else, there's likely an organization that caters to new residents of your city. These activities can help you connect with other people in the area and build relationships from the start. Not only will this enhance your social life, but it can also lead to valuable networking opportunities.
Joining clubs or organizations isn't the only way to adjust to living in a new city; however, it can be vital to developing a connection to your community. Researching events, cultural centers, and volunteer opportunities before moving can give you an idea of what's available in your area so you can hit the ground running when you arrive!
Finding affordable housing is the first step in moving to a new city. Many resources are available, such as local real estate agents, online search engines and websites catering to new residents. Additionally, some cities offer discounts or incentives for new residents, so ask about these options.
Next, consider the job opportunities available in the new city. It's a good idea to research the local economy before you move and consider any unique resources available for foreign nationals. This could include language classes, cultural centers or networking events specifically designed for newcomers.
Finally, find out if any organizations or clubs cater to new residents in the area. Joining a group can ease the transition into your new home and make it easier to meet people and build relationships with others who understand what you're going through. With these essential tips in mind, you'll be well on your way to adjusting to life in your new city!