Are you considering a move out to the suburbs? If so, there are a lot of factors to consider before taking the plunge. From the cost of living to quality of life, carefully thinking through your decision is important.
The suburbs have always been famous for those looking for more space and larger properties without sacrificing city amenities. But is moving out of the city right for you? Here we'll discuss 10 key factors to help you decide if suburban living is right for you. We'll explore everything from job opportunities and education options to entertainment and commuting times.
So if you're considering moving, this guide will provide the information and insights needed to make an informed decision. With these tips in mind, you'll be able to figure out whether or not the suburbs are genuinely where your heart lies. Let's get started!
Location
When moving to the suburbs, location is an essential factor to consider. Being away from the hustle and bustle of a city can be attractive. However, it would be best to remain close enough to access amenities like shopping centers, medical facilities and public transport. In addition, consider how far you need to travel for work or if you will need to find a new job when you move. It's also worth looking into how close you are to family and friends – is there easy access for them to come and visit?
Consider the cost of living in the suburbs – rent or mortgage payments may be lower compared with cities. Still, other expenses such as food, utilities and transportation could cost more due to limited competition in the area. If you still need to drive, consider what transportation options are available in your new suburb before committing.
Cost Of Living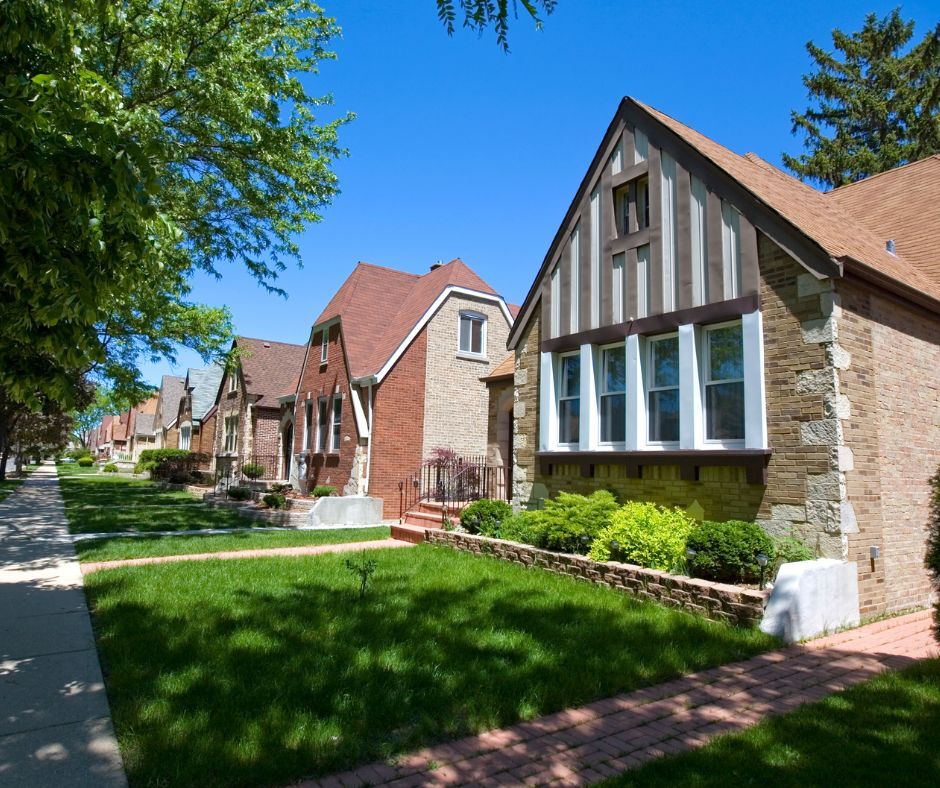 The cost of living is an important factor; therefore, it's essential to research the average rent and price of everyday items in the area you're looking at. You also want to ensure you can afford any home repairs or maintenance that may come up — after all, a house requires more upkeep than an apartment. Additionally, don't forget to think about how much your day-to-day expenses, like groceries or transportation, might change.
If you plan to commute from the suburbs, your job prospects may be worth looking into. If you're moving for a new job opportunity, make sure that other jobs are available in case something happens with your current position. If you're staying in your current profession, try researching industry news and potential opportunities that could arise from living in the new location.
At the same time, it's essential to recognize the financial benefits of living in the suburbs. For instance, taxes are lower than in larger cities, and you may pay fewer fees for services like trash removal or water delivery. Furthermore, many communities offer discounts for residents on utilities and entertainment venues such as museums and theatres.
Weighing these costs against each other will help give you a better picture of how much money it would take for you to transition smoothly into living in the suburbs. Then, careful planning lets you determine if this move fits your budget while allowing you plenty of room for leisure activities and socializing with friends and family.
Job Opportunities
One of the significant draws of living in the city is the abundance of jobs available, so it's essential to consider if that would be lost upon moving to a smaller area. In addition, it's worth researching and comparing job prospects in both locations to ensure enough openings suit your skillset and salary expectations.
It's also beneficial to look into commute times as this can be a significant factor when selecting a job. If you're relying on public transport, it could take longer to travel between places, and this is only ideal when looking for full-time or part-time work. Additionally, some areas may have more flexible working hours than others, allowing for more freedom when seeking employment.
Finally, it may be worth exploring remote working options as these can provide an opportunity for living further away while still maintaining employment in an urban area. This could give you the best of both worlds – suburban living with access to city jobs – but other factors must be considered, such as internet connection speeds and equipment costs, before jumping into this arrangement.
Safety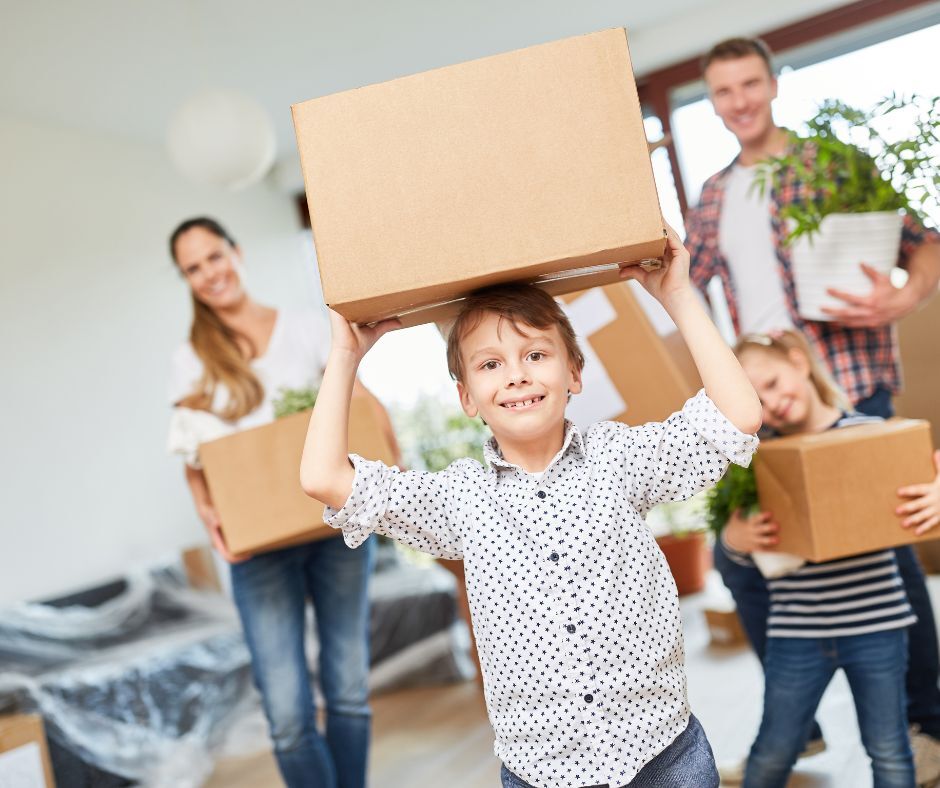 Safety is an essential factor to consider when deciding whether moving to the suburbs is right for you. After all, you want to secure your family and property. This could mean researching crime rates, finding out if there are any local neighborhood watch programs, or talking to people who already live there.
Look at what the local police department has to say about the area. Get a sense of whether they have resources available and if they're actively working with residents to prevent crime. You can attend a meeting or community event hosted by the police department that can help answer some of these questions.
You should research the area's safety and check out how close schools and public transportation are in case of an emergency. Also, make sure some routes lead away from the region should something happen and you need quick access out of town.
Transportation
Transportation is an essential factor to consider when moving to the suburbs. Moving away from a city center can mean much longer commutes and fewer transportation options. Consider how you will get around daily, whether by car, public transport, walking or cycling.
If you're used to public transport, research the suburb's transportation options before moving. Find out what kind of lines are available and how often they run – if it's infrequent and unreliable, this could be a significant problem for your daily commute. Also, ask yourself if you would need to buy a car or if you could manage without one – this could also impact your budget.
Weigh up the pros and cons of driving versus using public transport depending on your lifestyle – a car might be more convenient, but remember there are costs associated with it, such as fuel, insurance, repairs and parking fees that need to be factored in. If driving isn't an option, find other ways to get around, such as bike rental schemes or rideshare services like Uber or Lyft.
Ultimately, consider how accessible your local area is in terms of transportation and decide if it meets your needs before moving. Remember to consider any plans such as travelling further away for work or leisure activities – will these trips require more planning?
Schools
Schools should be one of the main factors when considering a move to the suburbs. Therefore, it is essential to determine what type of education you want your children to receive and if it fits your lifestyle and budget.
Schools can vary significantly from community to community, so it's essential to research the schools in the area you're considering moving to. For example, find out about the school district's academic programs, teacher qualifications, class size, extracurricular activities, etc. You may also want to investigate safety records and other data that could affect your child's education.
Additionally, it would be best if you also looked into whether there are any private schools nearby that fit your family's needs better than public schools. Private schools often offer an individualized approach that is only sometimes available in public institutions. Additionally, they typically have smaller class sizes and more resources available for students than their public counterparts.
It is worth mentioning that education is only one factor when deciding whether or not a move is right for you and your family. However, it is still vital when making such a big decision. Therefore, researching school districts in the area before committing is highly recommended.
Amenities
One key factor is the available amenities when considering the move to the suburbs. From shopping centers to parks and recreation facilities, assessing what amenities a suburb can provide you and your family is vital.
The availability of amenities in the suburb will depend on how close they are located and how accessible they are. For example, if you have young children, having an array of activities nearby will be essential for their growth and development. Similarly, access to trails or green spaces is vital if you enjoy outdoor activities such as hiking or biking.
It's also important to consider the cost and convenience of accessing these amenities. For example, are there public transportation options available? Do you need to own a car to access these resources? These questions help you determine whether or not a particular suburb is right for you.
Ultimately, assessing the amenities available in a suburb can guide your decision about whether or not it's right for you. But, of course, these services must fit your lifestyle needs, from recreation centers to grocery stores, before making any commitments.
Accessibility
When considering if moving to the suburbs is right for you, accessibility is essential. For example, how easy will it be to get around from your new home? Are there public transit options available? Or do you need to rely mainly on a car for transportation?
Moving to the suburbs may be an adjustment if you're used to city living, where everything is within walking distance, and there are plenty of buses and trains. Living in the suburbs usually means relying heavily on a car or other modes of transportation like biking or ridesharing services. When budgeting for your move, you'll have to factor in gas and auto insurance costs.
On the other hand, if you're accustomed to having your vehicle, you might find suburban life more convenient than public transit. Access to highways and other major roads can make getting where you need to go easier and faster without worrying about delays or crowded trains.
No matter what kind of transportation needs you have, make sure that your new suburban home offers enough convenience and ease of access so that you don't feel restricted in getting out and about. That way, you can enjoy all that suburban life offers without feeling stuck at home.
Quality Of Life
When deciding as important as whether or not to move to the suburbs, quality of life is an essential factor to consider. Quality of life encompasses multiple elements, including access to outdoor activities, amenities, and the overall atmosphere. Therefore, looking at what kind of lifestyle you want and researching any potential suburb before committing is essential before making any decisions.
The first thing to consider is the availability of recreational activities. For example, do you prefer hiking trails, swimming pools, or skate parks? Researching your desired area can help you determine which suburb offers your ideal type of recreation so you can make an informed decision.
Another critical element in assessing the quality of life is the town's atmosphere. Does it feel like home? Are there many people walking around outside or more cars than pedestrians? Spend time in the neighborhood to better understand how much you'll enjoy living there daily.
It's also essential to consider the amenities available in the community: supermarkets, schools, libraries, banks – all these things should be researched beforehand to know what kind of convenience will be available if you choose to move there. Considering all these factors will help you decide whether or not living in the suburbs suits you and your quality of life goals.
Community
When it comes to a big decision like moving to the suburbs, one of the final factors to consider is the community. Who are your neighbors? Are there enough parks, stores, and other amenities nearby? What kind of environment do you want to live in?
It's essential to take time and research the people who live in the area. Take a look at reviews online or ask around for people's opinions. You should also visit the site and get a feel for what it would be like living there day-to-day. Finally, it's essential to ensure that you can see yourself fitting in with the community you're considering moving into.
Finally, look for involvement opportunities and ways to connect with your potential neighbors. See what activities are available or if any clubs or organizations are nearby, that match your interests. This could help you make friendships quickly after moving and start feeling more at home in your new community.
Considering all these considerations will help ensure that you make an informed decision about whether relocating to the suburbs is right for you.
Moving to the suburbs is a big decision that should not be taken lightly. It's important to consider all factors before making such a life-altering decision. From cost and job opportunities to transportation and taxes, there are many things to consider when considering a move to the suburbs.
The final factor that should be taken into account is commute time. If you're commuting from the suburbs, how long will it take you to major cities? This could be the deciding factor for some people if their work requires them to travel often.
Ultimately, only you can decide if moving to the suburbs is right for you. However, weighing these different factors will help you make an informed decision that's best for your lifestyle and career. If you need a professional moving company to help you move to the suburbs, Treasure Moving is here to help you.