Moving out of a rental property can take time and effort. Carrying all your belongings to your new home takes time, energy and resources. But do you take on the challenge yourself or hire professional movers? This article will explore the pros and cons of DIY versus hiring professional movers when moving out of a rental property.
When moving out of a rental property, there are two main options: Do-It-Yourself (DIY) or hire professional movers. DIY can be attractive due to its cost savings and sense of accomplishment, but it requires ample time and energy. On the other hand, hiring professional movers has its advantages, too – they offer convenience and peace of mind that all your items are transported safely and securely.
This article will look at both approaches in detail, discussing the various factors that come into play when deciding between these two options. So if you're looking for tips on how to make your move from a rental property as stress-free as possible, this article is for you!
Benefits Of Hiring Professional Movers
Professional movers know how to package properly, transport items without damaging them, and have the tools to do the job quickly. Plus, they can ensure that heavier items like furniture are moved without injuries. This saves time, money and stress that could be used on other aspects of the move.
Provides additional services
Another advantage of professional movers is that they can provide additional services such as packing and unpacking boxes, disassembling furniture, or even cleaning up after themselves. This means less work for you and more time to focus on setting up your new place. Furthermore, if something goes wrong during the move, professional movers often provide insurance coverage so you can rest assured your belongings will be covered.
Help you save money and manpower
Hiring professionals can save you from begging friends or family to help with your move. Asking for help can be awkward and cause a strain on relationships due to scheduling conflicts or disagreements over how things should be done. Professional movers take away this hassle by providing all the workforce you need in one go – plus, they're much faster than doing it yourself! All these benefits combine to make hiring professional movers a great choice when moving out of a rental property.
Cost Of DIY Moving Out
When moving out of a rental property, many people choose to do it independently and save some money. DIY moving is often considered the cheaper option, with no professional fees for movers or rental fees for moving trucks. But how much does it cost in the end?
The cost of DIY moving depends on what you have in your home and how far you're going. If you have large furniture that needs to be moved, you'll need to rent a truck or van, which can add up quickly. You may also need to buy packing supplies such as boxes and bubble wrap. And if you still need to own tools like hand trucks and straps, those must also be purchased. Finally, if you don't have friends or family willing to help with the move, you must also pay for labor. All these costs can quickly add up and make DIY moving more expensive than expected.
On the other hand, if you own a few things or plan to relocate them a short distance away, DIY moving might be an affordable option. In addition, you could enlist the help of some friends or family members, which would reduce your costs even further. Ultimately, deciding between hiring professional movers or doing it yourself is essential to consider the time and money involved to make an informed decision that works best for your situation.
Essential Moving Supplies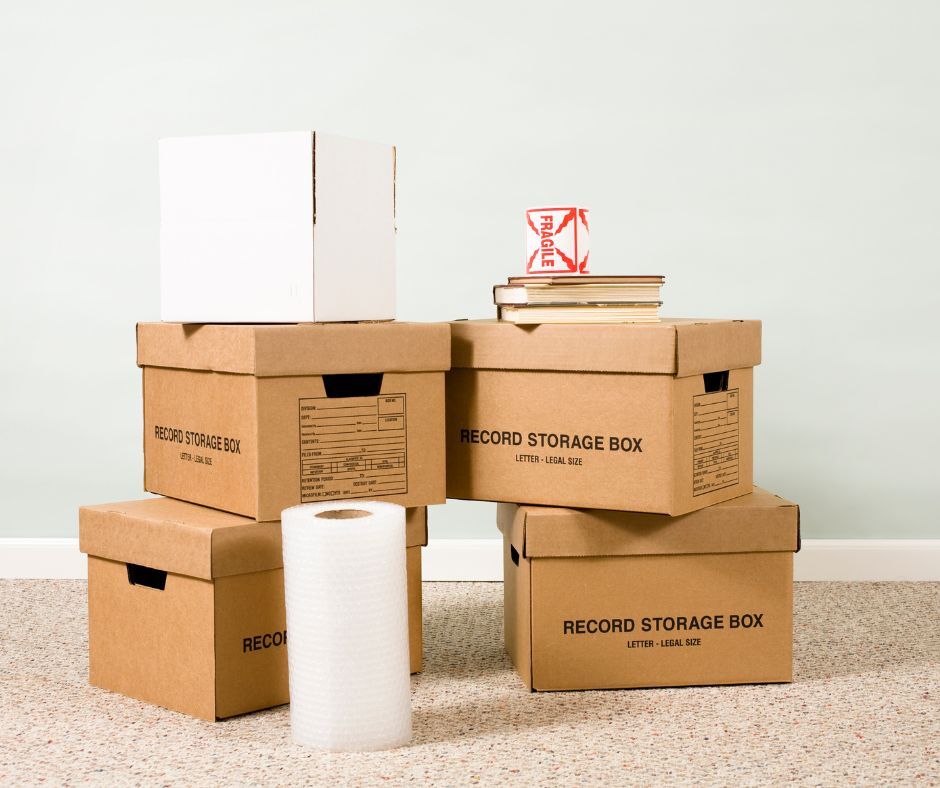 Moving supplies can be essential when moving out of a rental property. Whether you're doing it yourself or hiring professional movers, these items will help make the transition smoother and keep your belongings safe. Here are some things you'll need for an effective move.
First, up is packing materials. Boxes and crates are great for transporting and stacking things, while bubble wrap and packing paper can be used for fragile items like dishes or glassware. You'll also need tape to seal the boxes, so nothing falls out in transit. For more oversized furniture items, purchase furniture wraps or blankets.
Be sure to pick up tools such as screwdrivers and hammers if you remove any furniture before the move. You should also invest in a dolly if you've got heavier items like appliances that need to be shifted around. Again, having essential tools on hand can save time and effort during the move-out process.
Finally, remember cleaning supplies! Moving out of a rental property typically means you'll have to do some cleaning before leaving, so make sure you have all the necessary materials, such as sponges, mops, vacuums, brooms, detergent, etc., at your disposal before beginning any cleaning tasks.
Time Considerations For DIY Vs Professional Moves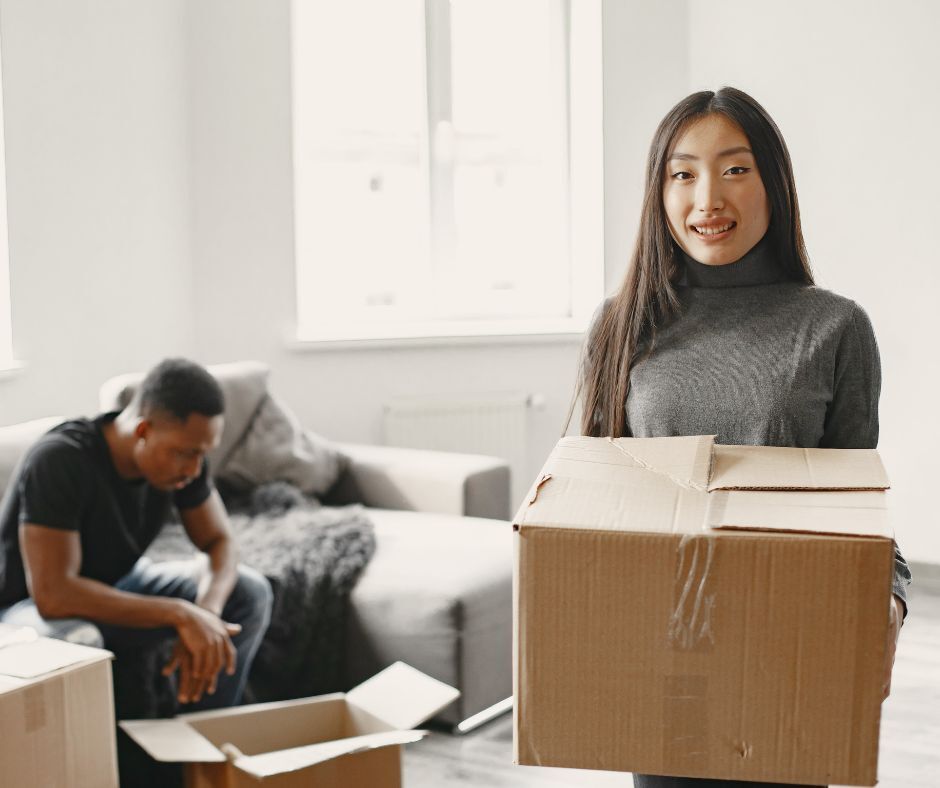 Several factors regarding DIY versus professional moves must be considered, including how long each option will take.
If you decide to make a DIY move, it is essential to factor in the time needed to pack and unpack items. This can take days or weeks, depending on how much stuff you have. You will also need to factor in the time necessary for renting trucks, loading the car and then unloading all your items at your new location.
On the other hand, when you choose to hire professional movers, they will do all the hard work for you. Professional movers pack your items quickly and efficiently to complete your move in one day or less. They also have special tools and techniques that make moving heavy furniture easier than doing it yourself. The cost may be more expensive, but you may save money in the long run by avoiding potential damage to your belongings due to improper handling during a DIY move.
When deciding between a DIY or professional move, consider how much time you have available and what budget you are working on. If you are short on time and money is not an issue, hiring professional movers might be the best option. However, if your budget is tight, then DIY moving could be an appropriate solution and allow you to save money in the process.
Professional Moving Services Available
Some full-service movers will handle every aspect of the move from start to finish. This means they'll come in and package your items, load them onto their truck, transport them to your new location, and unload everything. This can be helpful if you need more time or resources to do everything yourself.
You may also have the option of hiring a loading/unloading crew instead. With this service, you'll be responsible for packing and unpacking services– but you can leave the heavy lifting and transportation to a qualified team. If you're looking for an affordable solution without compromising quality or safety, hiring a loading/unloading crew could be the way to go.
Deciding between DIY and hiring professional movers is a personal choice based on your budget and timeline. But whichever route you choose, it's essential to make sure you find reputable movers with plenty of experience in the industry – so that your move goes as seamlessly as possible.
Preparations Before Moving Out Of A Rental Property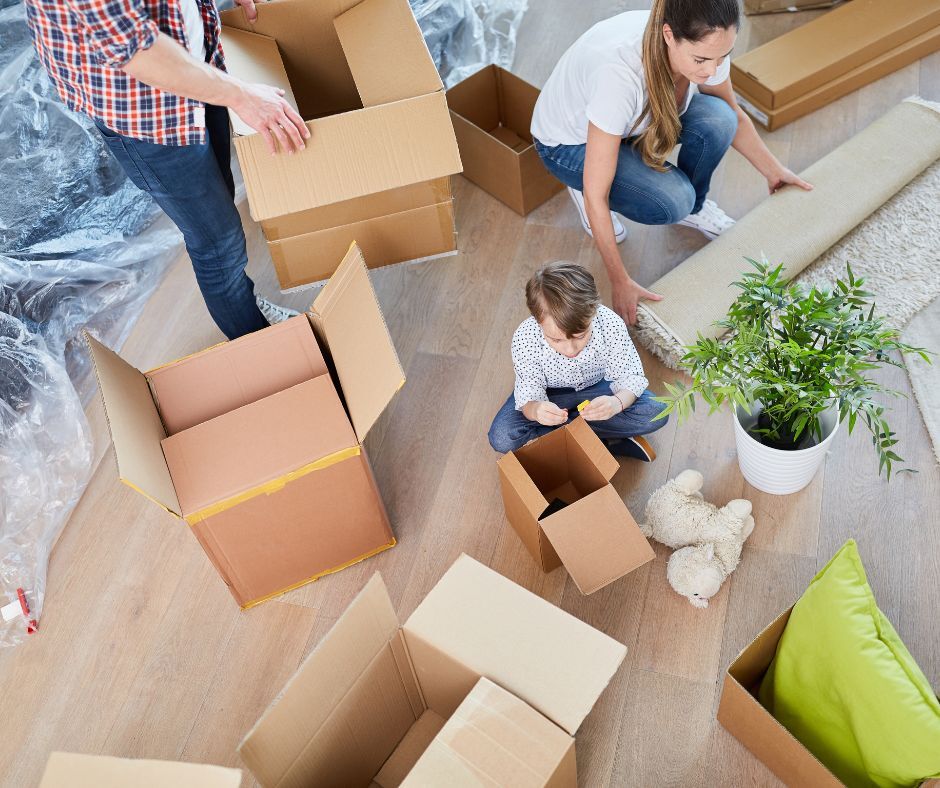 These preparations can include cleaning the property and ensuring all personal belongings have been cleared out. In addition, it's essential to ensure all deposits are returned and any damages are taken care of before leaving the rental property.
Before moving out, renters should take pictures of their rental in its current condition to prove any dispute with the landlord over damage or cleaning fees. Additionally, they should check their lease agreement for details on how much notice needs to be provided, what condition the place needs to be left in, and if anything else needs to be done before vacating.
It's also crucial for renters moving out of a rental property to inform utility companies about their move-out date so that their accounts can be closed properly and bills won't continue coming after they've left. Furthermore, renters should review their home insurance policy and see if it covers items during a move or if additional coverage is necessary.
With these steps taken, renters can rest assured that everything will go as smoothly as possible when they move out of a rental property.
Moving Out With Professional Movers
Professional movers have the experience and resources to make a move quicker, easier and safer. They handle all the heavy lifting, packing, transportation and unpacking; you must direct where things should go once they arrive at your new place.
When deciding who to hire for your move, it's essential to get quotes from multiple companies to compare prices, services offered and reviews from previous customers. In addition, you'll want to be sure that the company you choose is reliable and experienced in moving household items safely. It's also good to check whether they provide insurance if something gets damaged during transport.
Hiring professional movers usually costs more than doing it yourself but also saves you time, energy and potential mishaps. Of course, the cost may vary depending on how far you're going, how many items need to be moved, packing materials required and any additional services requested. But if you factor all these things into your budget when planning your move, you can rest assured that everything will be safe and sound at its destination.
Tips For A Smooth DIY Move Out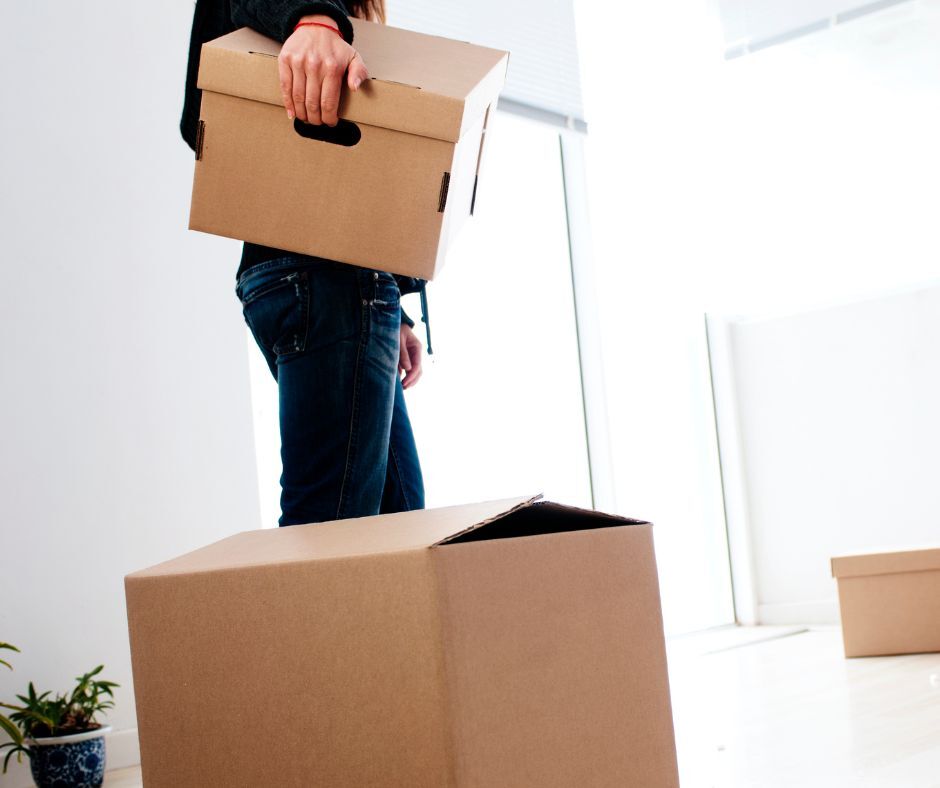 DIY moves can be a great way to save money, but they require plenty of planning and physical effort. In this article, we will cover tips for a smooth DIY move-out.
The first step is ensuring you have all the necessary supplies for the move. This includes boxes, packing tape, bubble wrap, newspaper or paper for wrapping fragile items, and markers for labelling boxes. You can also rent a truck or van if you cannot access one. Enlisting friends and family members to help move large furniture pieces and boxes is also helpful.
Another critical factor in a successful DIY move is timing. Ensure you give yourself enough time to organize your belongings into labeled boxes and load everything onto the truck or van before your lease ends. The more organized you are during packing, the easier it will be when it comes time to unload everything into your new home. Try to plan your move on weekdays when traffic is lighter and fewer people are out and about on the streets.
With adequate preparation and planning, DIY moves can be as successful as those with professional movers – though perhaps not as relaxing! Taking care of the details beforehand will ensure that when the moving day arrives, things go smoothly from start to finish.
Common Mistakes To Avoid When Moving Out
DIY moving may help you save money in the short term, but it is essential to remember some common mistakes that should be avoided for a smooth move-out.
Ensure you provide your landlord with a written notice of your intention to vacate the premises. This will give them the necessary time to plan for the transition and allow enough time for a thorough inspection of the property to determine if any deductions from your security deposit are required. Also, double-check that all your items have been removed from the property, as leaving behind any belongings could incur additional costs and fees.
Arrange for utility services and forward your mail before moving out. Make sure you've made arrangements with utility companies like electricity, water, and internet providers at least one month before moving day or else you may be faced with late fees and other charges. Similarly, remember to fill out a change of address form at least two weeks before moving to ensure all essential documents reach their destination on time. Considering these precautions, you'll ensure no detail is overlooked during this process.
Planning and staying organized throughout this process is essential to prevent costly surprises or inconveniences during your move-out. Doing so will help you avoid common pitfalls and ensure a smoother transition into your new home!
After Moving Out: Final Steps To Complete
Now that you have successfully moved out of your rental property, there are still a few final steps. To ensure the transition is smooth and stress-free for all parties involved, here are a few essential things to do after moving out.
First, double-check that you have removed all your belongings from the property. Even if you think you've already taken everything, it's always worth taking a second look around every room one more time. Also, please take pictures of each room after emptying them as proof that you left them in good condition.
You should also call your landlord or property manager to let them know you've vacated the premises. This is especially important if your lease requires 30 days' notice before leaving. You want to meet all deadlines and incur unexpected fees or fines! Furthermore, it's important to receive confirmation from your landlord or property manager that they accept the termination of your lease.
Finally, remember to return the keys and any other items belonging to the rental property to their rightful owners. Doing this can help ensure that no extra costs are added at the end of your tenancy agreement. It can also help build positive relationships with future landlords or rental agents – something that's always useful when looking for new accommodation!
Frequently Asked Questions
Are Professional Movers Insured And Bonded?
When moving out of a rental property, it's essential to consider the safety and reliability of professional movers. Are they insured and bonded? This is an important question, as hiring professionals means entrusting them with your possessions.
Fortunately, reputable professional moving companies are usually insured and bonded. This means that if their employees damage any items during the move, the company will cover the cost of repair or replacement. Bonding also helps protect customers from fraudulent activities like overcharging for services or theft. Therefore, it's essential to research a company's policies on insurance and bonding before making your decision.
Hiring insured and bonded experienced professionals can make your move smoother and more secure. However, before signing a contract with any company, ask about their insurance coverage and read the fine print to make an informed decision. These steps will ensure that your belongings stay safe throughout the process.
Are There Any Hidden Costs Associated With Hiring Professional Movers?
There are often hidden costs that can add up quickly. Knowing what to look for and what to expect before signing a contract is vital in ensuring your move goes smoothly and that you only end up paying what was expected.
It's essential to understand the services included in a mover's fee. Many companies will charge extra for specialized services such as packing, disassembling furniture, or providing storage space. Additionally, they may charge fees based on the weight of the items being moved or the number of stairs involved with the job. It is essential to check beforehand if these fees are included in the initial estimate or if they will be added to the bill later on.
Other costs may include fuel charges for long-distance moves or mileage fees for local activities. Be sure to ask about these when getting quotes from different moving companies so you can make an informed decision on who to hire without any surprises.
Are Any Safety Measures Need To Be Taken? When is Diy Moving Out Of A Rental Property?
Moving out of a rental property, some people do the work themselves, while others hire professional movers. While DIY moving may save money in the short term, essential safety measures must be considered. In this article, we'll explore those safety measures and how they can be implemented successfully.
It's essential to ensure that all pathways are clear before the move; this includes any stairs or ramps leading up to the rental property. Items such as furniture should be appropriately wrapped so as not to damage walls or railings along the way. If any large objects need to be removed from windows or balconies, protective padding should be used for the items and any potential obstacles.
Secure everything packed away during transit to prevent possessions from falling out of boxes and potentially becoming damaged. Any sharp edges should also be covered with tape or bubble wrap for added protection against accidents or injuries while handling them during loading and unloading procedures. These simple precautions allow DIY moves to be made safely and efficiently without compromising anyone's well-being.
In conclusion, several factors must be considered when moving out of a rental property. Whether you go with professional movers or take the DIY approach, you must familiarize yourself with all the regulations and hidden costs associated with the move. Professional movers are insured and bonded, ensuring your belongings are safe. If you choose to DIY, safety should be your top priority as you navigate this process. No matter which option you choose, taking the time to do research beforehand will help make sure your move goes as smoothly as possible.