Today's marketplace has offices moving constantly. Whether you're moving an office, warehouse, e-commerce warehouse or upsizing to a larger location because of greater demand or downsizing because most of your employees will be working remotely, preparing for an office, corporate or commercial move is a good idea.
Getting ready early is important. For example, investing in modular furniture that can be moved easily and keeping paperwork in storage containers that can be moved will help immensely! However, when the time comes to pack up your office and move it, it'll probably be best to hire a moving service. An office moving company will have the tools, equipment, and trained staff to get things done for you! Your office can be moved in a matter of days with minimal downtime, so you will probably not notice any difference in how you function in the office.
We'll walk you through all the information you'll need to know about office movers and commercial moving companies, so you'll know what they do and what office movers charge. In this guide you'll find all the information you need!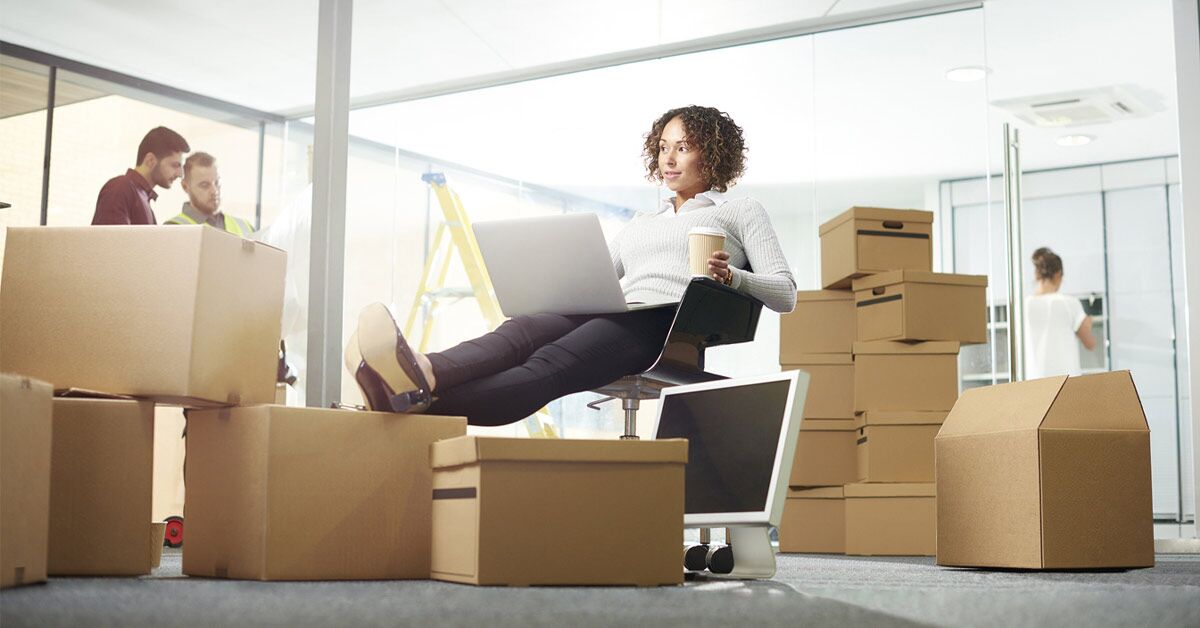 What do commercial movers do differently?
Commercial moving services handle what, exactly? Some types of moving services might enable you to DIY the move. In company relocations, the furniture, equipment, and office materials can be pricey and fragile, and they are often bulky and expensive. Even the smallest offices typically have more furniture than a single truck can carry!
Due to this, business moving services usually come equipped with specialized teams and protective tools designed to move bulky office equipment, in addition to a fleet of moving trucks required for the job.
You will want to make sure that any moving company you hire provides the following things:
Among other moving equipment, your office moving company should have dollies, ramps, furniture protection, blankets, and more. If you are considering moving office equipment, ask prospective companies how they move bulky and fragile items.
Moving and Installation of Furniture
You need your office moving company to be able to handle everything: from bulky items like modular office furniture to fine art moving such as diplomas and other certifications that your office may have obtained, and even corporate hot tubs pool tables that you use for facilitating networking and relaxation. Consider going through your office and making a list of every item that is on the large side, like pianos and other large pieces. Let potential moving companies know what all of these items are and ask how they will be handled.
Corporate Staff Moving Services
If you will be relocating employees as part of your moving process, tell the moving company. It may be possible for them to offer you a discounted employee moving plan.
Warehouse and storage services
When moving or storing large inventory amounts, you'll need adequate storage and warehousing to take care of it! Most of the bigger office moving companies have a warehouse facility on site. Get details on what the companies you're considering can offer you as part of your deal.
White-glove packing services
Despite your employees' removal of personal items, there are likely to be a number of items (both large and small) that must still be packed before moving. Inquire about packing help from your prospective moving company.
Almost any local moving company you work with can handle local moves. Request information regarding the timeline and cost for quick moves that might take less than a day, given their proximity.
What is my office moving estimate based on?
The estimated number of pieces of furniture is one of the key elements.
An office moving service should include dismantling, transporting and reassembly of modular and cubicle furniture
Each move has unique challenges, such as packing, piano moving, extra flights of stairs, etc.
Driving distance directly correlates with tolls, fuel charges, driver's wages.
It is more expensive to move during peak moving season.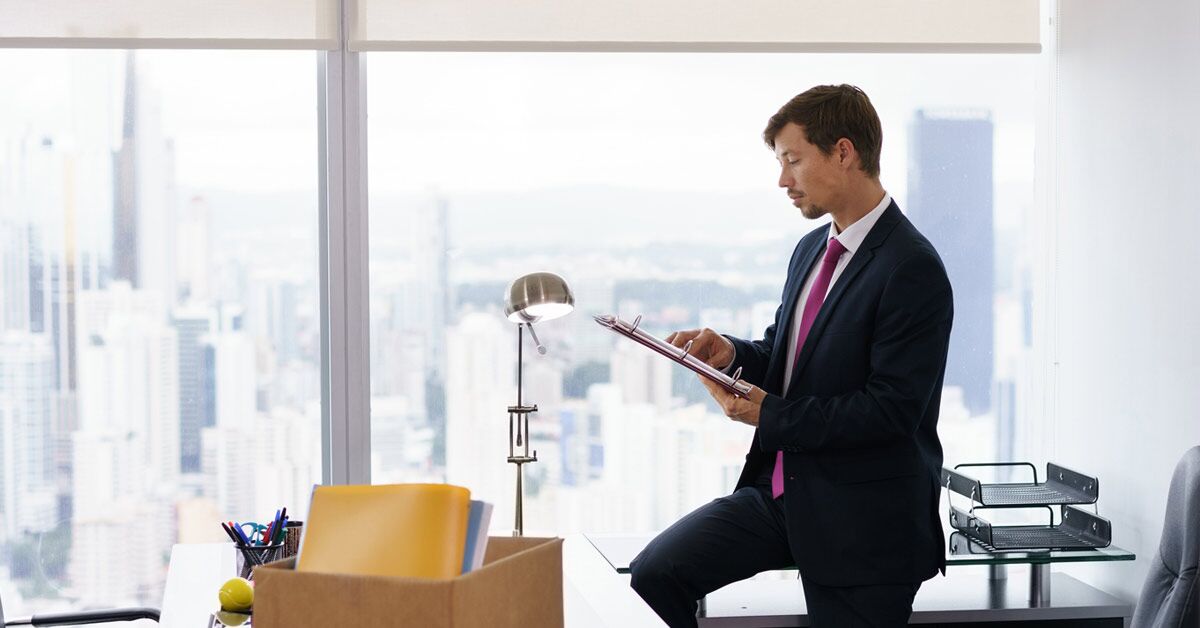 Ask your office movers the right questions
You may have many unanswered questions after reviewing companies. Ask the questions you want to know when calling the moving companies that interest you.
Taking the time to review the customer history of any potential business mover should be the starting point of your search. Find out if they are members of the Better Business Bureau and confirm whether they are licensed and insured by looking them up on Maryland's database of certified moving professionals. There are certain to be a couple of not-so-flattering testimonials just for you amongst the good stuff, so make sure you look over their reviews to find out what's going on. Find another office moving company if you find many complaints about incompetence, office equipment being broken or damaged during the move or schedules being derailed.
Is the office mover a new company? With fluctuating economic conditions, only the top-notch movers in the business are likely to endure, so they generally make good choices in caring for their customers. Consider the company's experience in office relocations in addition to their years in business. It takes a totally different specialized set of tools and knowledge to disassemble, transport and reassemble an entire office than moving residential customers; that is why years of office installation and relocation experience is just as important as years of business experience.
When you contact various business movers, watch for their degree of professionalism and their way of leading the conversation. At this point, you shouldn't need to ask dozens of questions; your initial questions will usually be answered during the discussion. If you have to hound the salesperson to provide information, then this is probably a sign of how the moving process will go. I would like to add a few points to your list that you need to consider when picking a good office moving company.
Ask if elevators or stairs are additional charges. Some companies charge extra for these things, but not all, so it is a good idea to know how much you will have to pay prior to hiring a mover.
Does a service elevator have to be reserved? However, it's good to know it and reserve it in advance if it affects the movers.
Can you expect a binding quote for your office move from the mover? A binding quote will serve as a legal agreement between you and the moving company. If an estimate is binding, you pay the amount quoted in the estimate, even if you incur additional costs. It is important to note that a non-binding estimate will probably result in you paying a different price than the price you were told by the movers.
The following are a few possible examples:
What is the policy of your company regarding day laborers?
For how many years have you been in business?
How do you make sure your movers are trustworthy?
Do your movers go through background checks?
How experienced are your movers?
Ensure you'll get the support you need
If you're moving a whole office, whether it's just a few cubicles and a coffee maker or more than one floor of equipment and furniture, it'll take some planning, organization and communication. The moving company you choose should guide you through every step and provide clear, timely communication throughout the entire process. The company must also offer reliable customer support, in addition to the service options you require. If you cannot communicate with them when you're still in the planning phase, you likely won't be able to once the contract is signed and you move.
Use a single point of contact
If your office is large enough, you may have between two and twenty people working on the project. Without knowing who is in charge, you might find it confusing. You want to make sure you receive all communication from a single point of contact for this reason.
Request a detailed moving plan and schedule
The moment you decide on a moving company, ask that they provide you with a plan of action, including all breakups and estimated costs. The ideal action plan provides details about the task's necessary time frame from start to finish. This information also includes the number of men to be used during the operation, the number of trucks, and any support equipment required to accomplish the task smoothly.
Moving during business hours can be risky if you have a tight schedule, so make a moving schedule that will not disrupt your routine office operations. All the stuff has to be packed, loaded, and unloaded under the schedule's timeframe. Also, it is best to have an IT staff available at the new office to do the IT work such as setting up workstations. If possible, we recommend moving during the weekend.
Secure moving insurance
A few things you should always keep in mind when moving such as requesting a Certificate of Insurance. You need it because it protects you and your property during loading and unloading from any potential damage. They have a responsibility to compensate the damage claims if it occurs. An insurance certificate will tell you a lot about the moving company's safety records; therefore, a moving company that offers no insurance cannot be relied on for commercial moving.
Check whether the moving company employs subcontractors
For example, some companies have contracts with other parties that provide various services like packing, loading, unloading, and providing specific equipment. They are separate entities and not associated with the main movers you have hired. In this case, make sure that the subcontractors are also insured. Try to find a different company that does not sub-contract work if you are not comfortable with this part.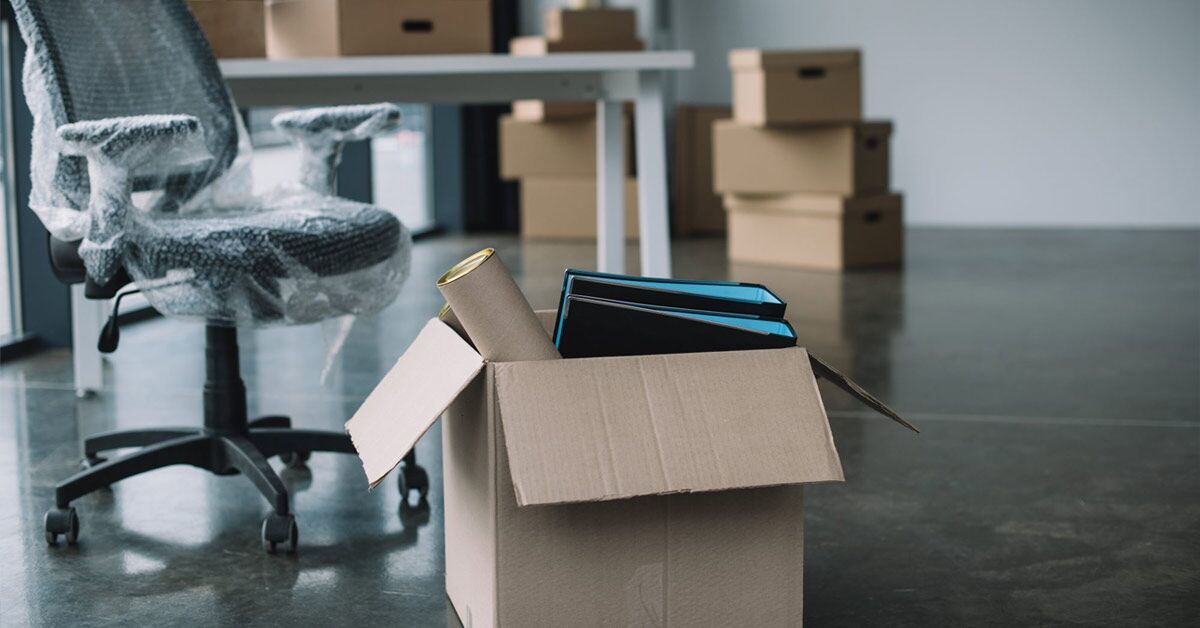 Request a custom office moving quote
Residential customers can get an accurate estimate from an online estimate, but office movers require an individually tailored approach because each business is unique. It's hard enough to move complex (and expensive) office equipment, files, and personal effects, let alone coordinate the list of tasks between departments and make sure everything runs smoothly during transition. Business relocations are custom jobs, so a custom quote should be provided. Your quote should contain a detailed breakdown of every fee you will pay. Understand how the company prices its services, whether it's by square footage, volume, or number of hours it takes. You may want to discuss the method of charging for packing supplies, the handling of bulky items, or the dismantling of furniture. It's also the right time to talk about cancellation or postponement fees.
Make sure you compare multiple quotes and compare the total cost and the breakdown of fees. Keep an eye out for outliers and remember that if a company's quotes seem too good to be true, then they probably are.

It takes months of planning, hours of research and clear, consistent communication with your chosen office moving company to successfully move an entire office with minimal disruption to business operations. The relocation can be as smooth as possible if you follow these tips for choosing an office moving company in Rockville, MD. Whether you are relocating across town or out of state, we specialize in making sure the process is executed as efficiently as possible for you. Whenever you hire a commercial moving company, ensure that you take into account these factors. With the tips you got to know what to do for a move and what to avoid, you'll know how to select the right moving company.
Treasure Moving Company doesn't claim it; they make sure that your moving process is as hassle-free as possible. They are ranked as the best full-service office mover in the industry. Treasure Moving is proud to be one of Maryland's best moving companies – and they have the reviews to prove it. Under one roof, we take care of all your moving, storage, and packing needs for you. You don't have to lift a finger or bother moving an inch. The packing supplies and materials they use are of the highest quality, so feel confident your move will be handled effectively and safely. Don't waste your time searching for the best commercial moving service provider for you as Treasure Moving provides you what you need at the most affordable rates.