Moving into a new home is an exciting experience, but there are a lot of things that happen before the big day. For homeowners, it can be a stressful time and even more of a headache for renters.
If you are planning to make a move, then the first thing that you should do is to look for the best Maryland moving company. If you are moving for the first time, you must take care of many things. But, if you are moving to a new place for the first time, you will have to take care of many things. If you are moving to a new location for the first time, you will have to take care of many things.
Essential Things You Should Do Before Moving Into A New House in Maryland
Moving into a new home can seem like an exciting and thrilling experience. However, plenty of potential pitfalls and issues could make your move a nightmare if you're not careful.
Here are the top 12 things you should do before moving into a new house in Maryland
Get in Touch with the Utilities – Before moving day, you should always contact the utility companies to set up your service. This includes setting up electricity, water, gas, and trash service. By doing this ahead of time, you can be sure that your utilities will be turned on and working when you move in.
Change the Locks of your new home – Changing the locks on your new home is an essential step in

securing your property and belongings

. Locksmiths are a valuable resource for new homeowners, as they can help you with everything from changing the locks to installing security systems. When you hire a locksmith, make sure to discuss your specific needs and expectations. You don't want to get scammed by a dishonest locksmith.

Change the WiFi Password – When you move into a new home, be sure to change the WiFi password. This will help to protect your security and keep your new home's WiFi secure. Anyone who knows your old address can easily access an old WiFi password.
Change the Alarm Code – If you've just moved into a new home, you can do a few things to make the transition a little smoother. One of the first things you should do is change the alarm code of your home. This will ensure that you're the only one who can access your home's security system and sensitive information.
Once you've changed the alarm code, you should also set up a new home security system. This will protect your home from break-ins and keep you notified of any unusual activity or changes in your home's security status.
Notify the Neighbors – When you move into a new place, you must let your neighbors know. Notifying them in advance can make the transition go smoother. Telling them can also help them feel more welcome in your new community. It can also reduce the chances of any unpleasant surprises.
Additionally, it's a good idea to introduce yourself to the neighbors
Change the Contacts – If you are moving, you may want to update your contact information with your airline, bank, credit card companies, and Social Security Administration.
This will ensure that they have the latest information about your address to continue sending you the services that you have subscribed to. Additionally, you may want to update your address with your friends and family so that they don't receive duplicate mail or notifications.
Book your movers ahead– Moving is a big task, and it's important to have someone who can help you move your belongings. If you're moving within the next seven days, it's best to book your professional moving company movers ahead and have them handle everything. This will help to avoid any last-minute stress and hassle.
When you book your movers ahead, you're also given the opportunity to choose a moving company that meets your specific needs. You can select from a variety of movers, and you can also choose the size of the move. You can also choose the type of move, which includes domestic and international moves. You can even choose the date and time of the move.
By booking your movers ahead, you'll have everything taken care of and you can focus on the more important things, like moving!
Change the Pet's ID Tag – It is essential to update the information on your pet's ID tag to your new address. This will help you keep track of your pet should you lose track of them, and it will also help the pet if they are ever reunited with you. There are a few ways to update your pet's ID tag information. You can either go to a local animal shelter and update the data or update the information online.
Notify the Post Office – If you are relocating, you may want to update the post office so that they can forward your mail to your new address. This quick and easy process can be done without much hassle. You will need to provide the post office with your new address and the new mailing address for your old address. The post office will then be able to forward your mail to your new address.
Update the Home Owners Association – Community associations generally require an address change notification to maintain accurate records. This is in case you move out of the community or your address changes. Notifying the community association of your new address ensures that all dues, taxes, and assessments are sent to the right place. Additionally, it keeps the community clean and tidy.
Make Sure Your Mail is Delivered – When you move, make sure you get your mail delivered to your new address as soon as possible. The mail may take a few days to get to your new address, so you don't want to miss any important correspondence. You can check the status of your mail by logging in to your account and going to the "My Account" page. There, you'll be able to see the current status of your mail.
Deep clean your new place – If you're moving into a new place, it's important to deep clean it before you move in. Not only will this help you avoid unwanted surprises during your move, but it will also make the place smell nicer and look nicer. Here are a few things you can do to deep clean your new place:
– Wash all the bed sheets, pillowcases, and blankets in the washer and dryer
– Clean the floors, walls, and ceilings with a vacuum cleaner
– Clean the windows and doors
– Clean the cabinets and appliances
– Clean the toilets and sinks
– Clean the walls and ceilings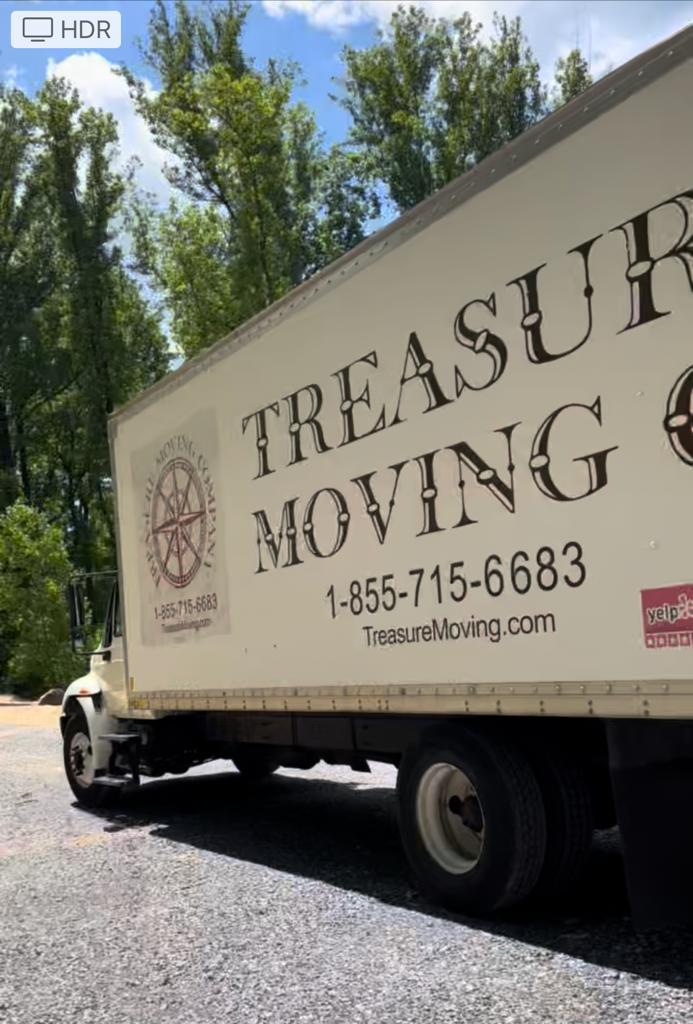 If you need a professional moving company in Maryland, call us at 855-715-6683 or you may visit our website treasuremoving.com to know more about their services.