We are huge fans of minimalism. The more space you inhabit, the more energy you need to use. And when it comes to packing up your whole house for a move, this is especially true! One of the best ways to save on gas and labor costs is by only moving one item at a time. We recommend starting with your most important items first- like clothing or electronics- then working down from there. If you're worried about what's going in storage while you're traveling, just pack up everything that isn't coming with you right away!
Do you need to move an entire house worth of furniture, but only have the car space for one thing? If so, then single item moves are perfect for you! That is what we specialize in at Treasure Moving Company. We make sure that your things arrive safely and securely. With our single-item moving services, you will be able to avoid the hassle of packing everything up into boxes or hiring a moving truck yourself. Click here for a free quote!

Moving One Piece Of Furniture Just Got Easier
When it comes time to relocate, there are often many different things to move that are not just boxes. Sometimes there are larger or bulkier pieces of furniture that the movers won't touch because they're too heavy, large, and/or bulky for them to manage on their own. Moving can be a huge headache when you have to do all the work yourself in order to get one item moved. Thankfully though, most companies offer additional services where local movers charge for moving just one piece of furniture. Treasure Moving is the perfect example of this kind of service, where we can transport household goods for a single fee to their final destination.
We have furniture movers who specialize in moving large items. No job is too big or small for us to handle which gives customers peace of mind knowing that their valuable item is in good hands. We also have specialized equipment that will make moving large items much less strenuous, allowing customers to save money on chiropractor bills! Treasure Moving Company can move any item for a single fee charge so if you need someone who is insured and licensed call us today at 855-715-6683!
Need Help Moving One Piece Of Furniture? Look for Treasure Moving Company
Treasure Moving Company is a full-service moving company that offers affordable labor services with high quality. We can help you move your items to both residential and commercial areas. With our professional movers and excellent customer service, we can provide you with a stress-free experience.
We understand that moving is stressful and it's not easy to find the right mover for you! That's why at Treasure Moving we always put our customers first. We want all of our clients to be happy with their move so they will recommend us to their friends and family. We guarantee that we will meet your needs in every way possible!
The goal of our company is to provide a service that you can count on every time! When we work with our customers, it's important for us to establish long-lasting relationships so they continue to rely on our services in the future. We have been operating for many years now and have built up an excellent reputation.
We can help you with both residential and commercial moves! We specialize in helping customers move one item, we provide a variety of extra services that will fit your needs. If you need us to assist you with other furniture or appliances, feel free to ask us about it and we would be more than happy to accommodate those requests as well!
Single Item Movers Rockville, MD
Finding the right movers for you can be difficult, so it's important to do your research. Many moving companies offer partial load moving services which means they won't have all of your items in the same truck; this could save money and time! But finding reputable single item movers who suit every requirement will also work with what kind of budget is tricky- especially in peak moving season where there is no extra room for their own trucks and if there isn't any licensing and insurance information yet about them.
Moving partial loads allows maximum efficiency by shipping several items at once which is better than just using one load (this way nothing gets lost). It's also safer because there are no sudden stops during transport if something does fall off onto the sidewalks below! When shipping a partial load, the space in your moving truck will be shared with other people's belongings traveling to the same route and you'll share transportation costs. There is no need to worry about minimum weight requirements or hidden charges since this could cost more than just renting one! The final moving costs of your mini move will be determined by the actual weight of your item, the relocation distance, and the extra services you require – crating, furniture disassembly, hoisting services, etc
Many people are familiar with the large moving companies that provide move services for entire homes. However, what many people do not know is there are smaller businesses out there that specialize in only one part of a home or apartment move process. Treasure Moving Company's best single item movers can take care of all your single items and more! With us, you can rest assured that your move will be completed efficiently and affordably. Whether it is just one sofa or a full load of boxes, our local movers can handle it. With excellent customer service and reasonable prices, you will wonder why you ever tried to do the move on your own! If you're looking to move rare or expensive pieces, we also have several insurance options to choose from to give you peace of mind when shipping your treasured possession.
Our company offers flat-rate pricing that always includes everything necessary for your moving day. Whether they are carrying one piece of furniture out of an apartment or a pickup truck full of boxes, all the moving equipment, and quality packing supplies necessary will be included. No hidden fees! With this kind of transparency, you can rest easy knowing your move is priced accurately from start to finish. Do not hesitate to call us today for a cost estimate on bulk items and office moves and get ready for a complete and easy move!
Why Hire Single-Item Movers?
When you're planning a move, you have to decide whether or not to hire single-item movers. This can be a difficult decision because there are so many factors involved in the process of moving which means that it is easy for people to make mistakes when trying to figure out if they would benefit from hiring professional movers who only offer service on one item at a time.
People who have a lot of heavy furniture will need to hire experienced movers because they would not be able to move these items without the help of an extra person or two. Additionally, people who are moving an extremely heavy specialty item such as refrigerator, pool table, hot tub, grandfather clock, and stove that has special moving requirements should also consider one item movers in order to prevent injury when dealing with heavy lifting.
For people who are looking for a way to save money when they need assistance with moving, hiring single-item movers may be the best option that is available because these professionals will not charge by the hour which means you only pay one item movers while they are working and nothing more. As long as your move can fit into one trip, you would be able to hire the movers without paying too much money.
If your move is not very complicated and can fit into one moving vehicle, hiring single-item movers may be what you need in order to make moving easier on yourself. This will take all of the responsibility off of your shoulders because these companies know how to handle this type of job.
Single item moves are a simple way to make your home look new again. If you're looking to hire movers to move your large appliance and furniture, our professional moving company is ready to assist. We're always trying to find ways to make your experience as convenient as possible. That's why we've been focusing on improving our single-item moving service so that you never have to lug a heavy box up the stairs again. Call us today for more information about how we can help with all of your home and office needs!
RELATED: Pick Up and Delivery Movers
Single Item Moving Services in Rockville, Maryland, D.C. and Virginia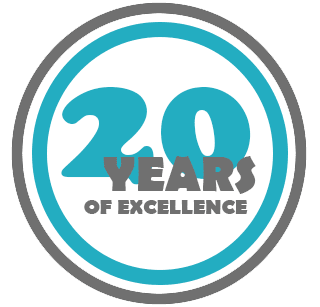 Read Our Singe Item Moving Reviews
Moving sucks, but this was the easiest part of the whole ordeal!
"Kyle and his crew were extremely efficient and professional. Upon arrival, they asked what furniture I had and was able to grab the necessary equipment to reduce the number of trips to and from the truck. I originally thought it would be a 2-man crew, but there were three guys! Kyle gave me a call half an hour before they arrived. They made an otherwise hectic day much smoother by showing up on time, wrapping and transporting items VERY quickly, and helping us setup furniture at our new apartment. I was really impressed with their service and turnaround time."
"We used them in March 2021 but I'm just getting around to posting my review. They are so efficient and didn't break a thing. They even moved our Peloton bike and that went great! They wrapped our furniture in blankets and our TVs were wrapped and padded and secured. You can't go wrong with Treasure Moving Company. I highly recommend them."
They made the whole experience quite enjoyable.
"Sutter and his crew unloaded a full trailer of stuff into our new home last month and overall did a fantastic job. They were very professional, took a lot of precautions to protect both the furniture and the new home, and communicated well throughout the entire morning. I really liked the team, they were fun and funny and actually made the whole experience quite enjoyable. We grabbed lunch together at the end. I would recommend these folks highly and wish I had them available in CA when things were packed, it would have saved me a lot of heartache."
Our move from Alexandria, VA to Baltimore, MD was amazing!
"Our move from Alexandria, VA to Baltimore, MD was amazing! The crew: Kyle, Carlos, Jemal and Lopez were efficient, respectful and had a great sense of humor despite the numerous downpours. Additionally, Kyle does a superb job of looking out for his team all while ensuring the logistics are running smoothly. We received two glowing recommendations about your service and are pleased to add our names your list of satisfied customers. Not certain we'll be moving again anytime soon, but if we do or know of someone, you'll be the first phone call!"
Professional, quick, efficient, and friendly.
"Really great moving service! They were professional, quick, efficient, and friendly. The quote process was straightforward, I made a reservation online. And there's no need to pay deposit which is good. Besides I got 5% off paying in cash. I will definitely use their service again!"
Smooth process, no hidden fees!
"They are awesome! We just did a moving from ARLINGTON to Southwest. They were super efficient and responsible. There are no hidden fees. What they quoted you is what they will charge. I got a quote from JK moving for $1,600 (which is unbelievable expensive). So glad I didn't choose them. The process is very smooth. I'm very happy with their service."
"Believe the hype; Treasure Moving Company lived up to its perfect rating on Yelp. We hired them last weekend to move us from an apartment to a three-story townhouse. The movers were punctual, unfailingly polite, and efficient! Even when their normally trusty moving truck had mechanical problems, the movers didn't skip a beat and simply walked our furniture to the townhouse. All of our furniture was carefully packed in our apartment, and it arrived in perfect condition and in record time despite the added complication of having to walk it there from the apartment. We most definitely will be"
Careful, gentle & polite.
"They did a great job! They were very efficient-moved all the stuff out of my old apartment in Columbia Heights, then into my 3rd story apartment in Cleveland Park in 2 1/2 hours. They were very careful with my furniture-they wrapped everything up and were gentle while moving it. For the furniture that they took apart, like my bed, they reassembled it. The gentlemen were very polite and understood what boxes were to go and what ones stayed. For a bonus, the pricing was very reasonable. I highly recommend them!"
A relaxed, stress-free experience!
"First off, let me say that our move was scheduled in the middle of the pandemic. Treasure Moving Company did an extremely good job of making this a stress free experience. They delivered on everything they said they would and there were no hidden fees. We were moving out a of 1 bedroom city apartment in DC. The movers were lightning fast in getting everything in the elevator and down into the truck. Not one thing was broken in the process. They were efficient, quick, and careful with our items. Thank you for making this a more relaxed experience!"
"I was only moving 3 miles away and wanted to use movers for the larger furniture, such as a heavy wardrobe and wooden console. I lived on the second story of an apartment that only had stairs. I called around and Treasure by far had the best prices, the best availability, and the best reviews. They arrived on time and were extremely quick! I had booked them for 2 hours, but they completed the entire move, from start to finish, in just over one hour! They also did a great job wrapping up furniture, or taking pieces apart if"